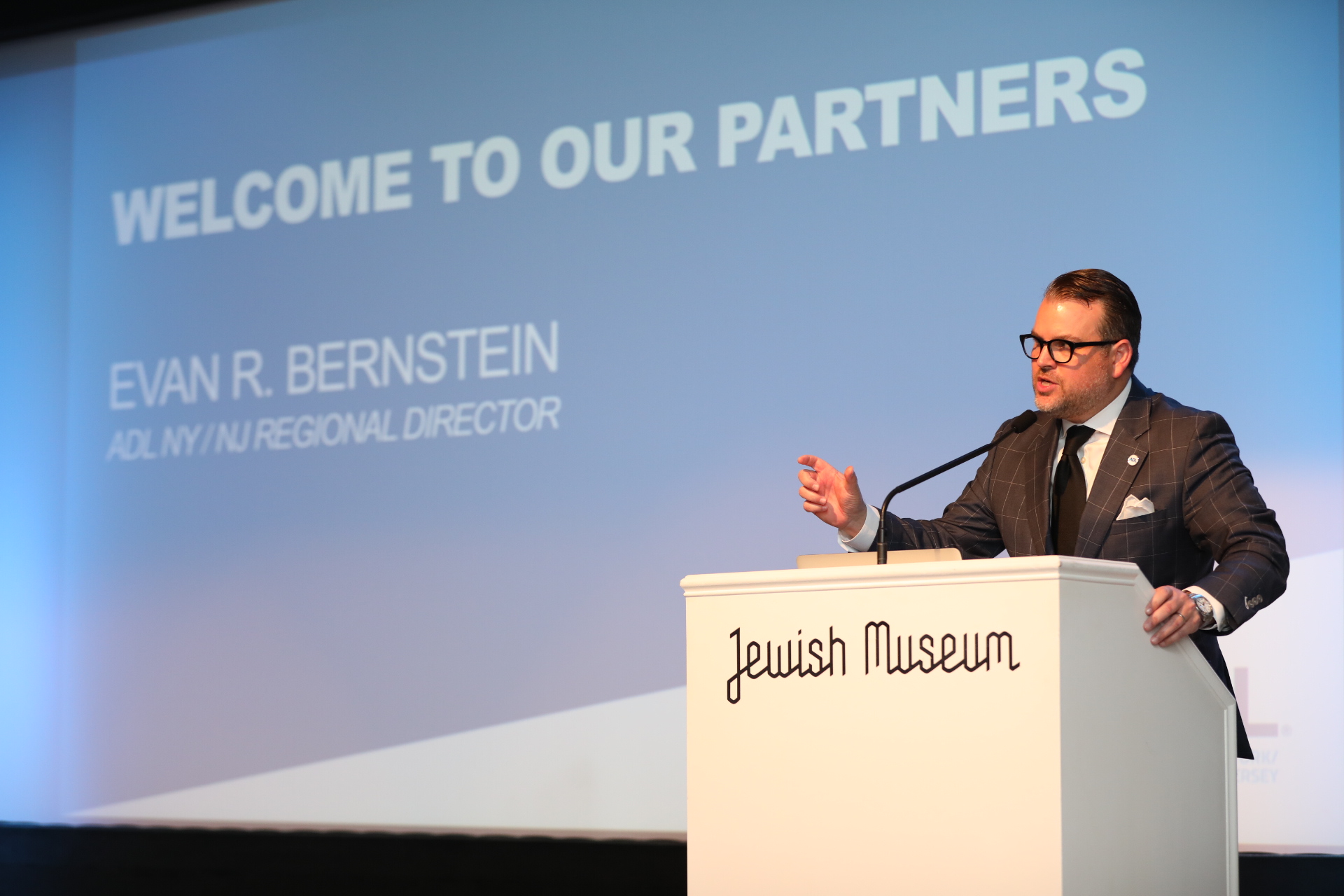 ADL New York/New Jersey's Annual Meeting gathers the Regional Board along with supportive lay leaders and community partners to reflect upon ADL's local accomplishments throughout the year, and establish our goals for the future. NY/NJ Regional Director Evan Bernstein opened the evening with a somber reflection;  "I never thought I would see the normalization of [anti-Semitism] in our community," referring to the high increase in anti-Semitic hate crimes reported by the NYPD in 2019.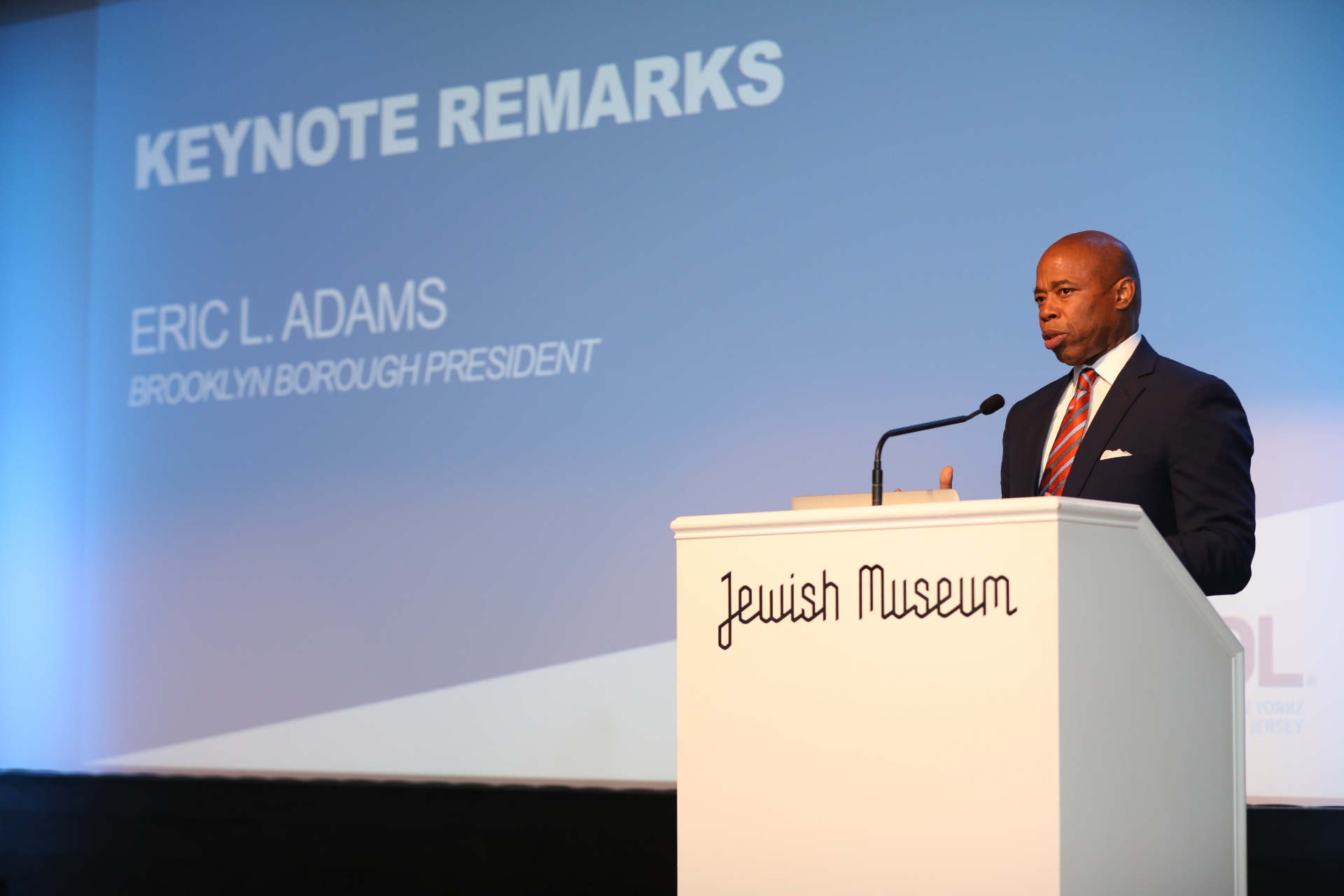 With an inspiring and positive shift, Evan then welcomed Brooklyn Borough President Eric Adams to make his keynote address. Adams spoke of his longtime relationship with ADL and Evan as the regional head, commending our work to build bridges and embrace those who are struggling. "This organization protects the hyphen that exists in our communities, from Jewish-American to African-American, to all other kinds of people that make up our nation," he said proudly.
The Annual Meeting is also an opportunity to recognize lay leaders for their exceptional service to ADL's mission, and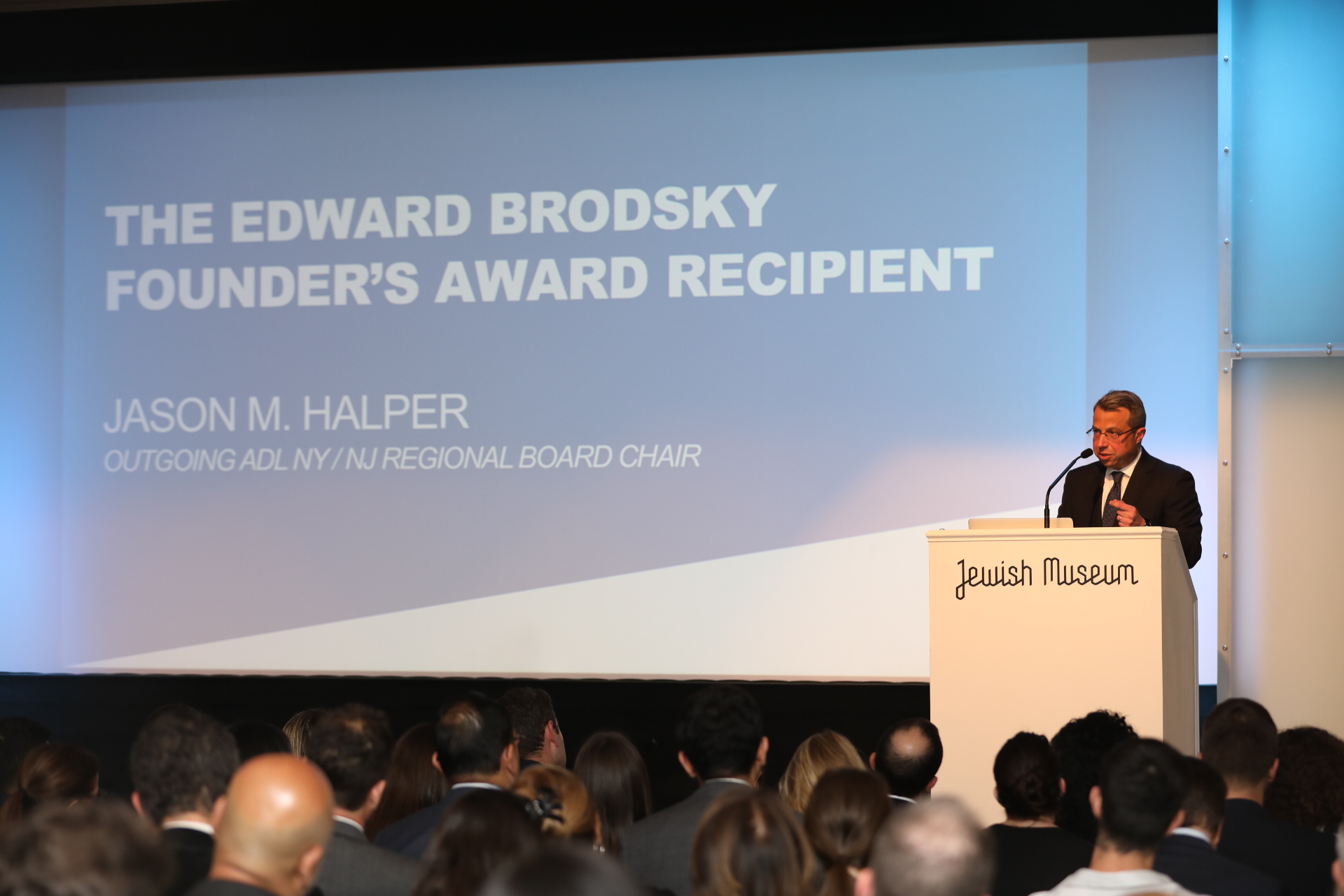 to welcome incoming members to our regional leadership board. The Edward Brodsky Founders Award was created in memory of Edward Brodsky, a Senior Partner at Proskauer Rose LLP and prominent member of New York's legal community. The 2019 recipient of this award is Jason M. Halper, Chair of Cadwalader's Global Litigation Group and leader in the fields of financial services and securities law and corporate governance/M&A. Jason truly shares Edward Brodsky's ideals of a just and fair society and exemplifies this through his professional and philanthropic endeavors, and the ADL NY/NJ team could not think of anyone more deserving for this recognition.
Our next award, the Sidney Wilf Distinguished Young Leadership Award, honors a leader in business, community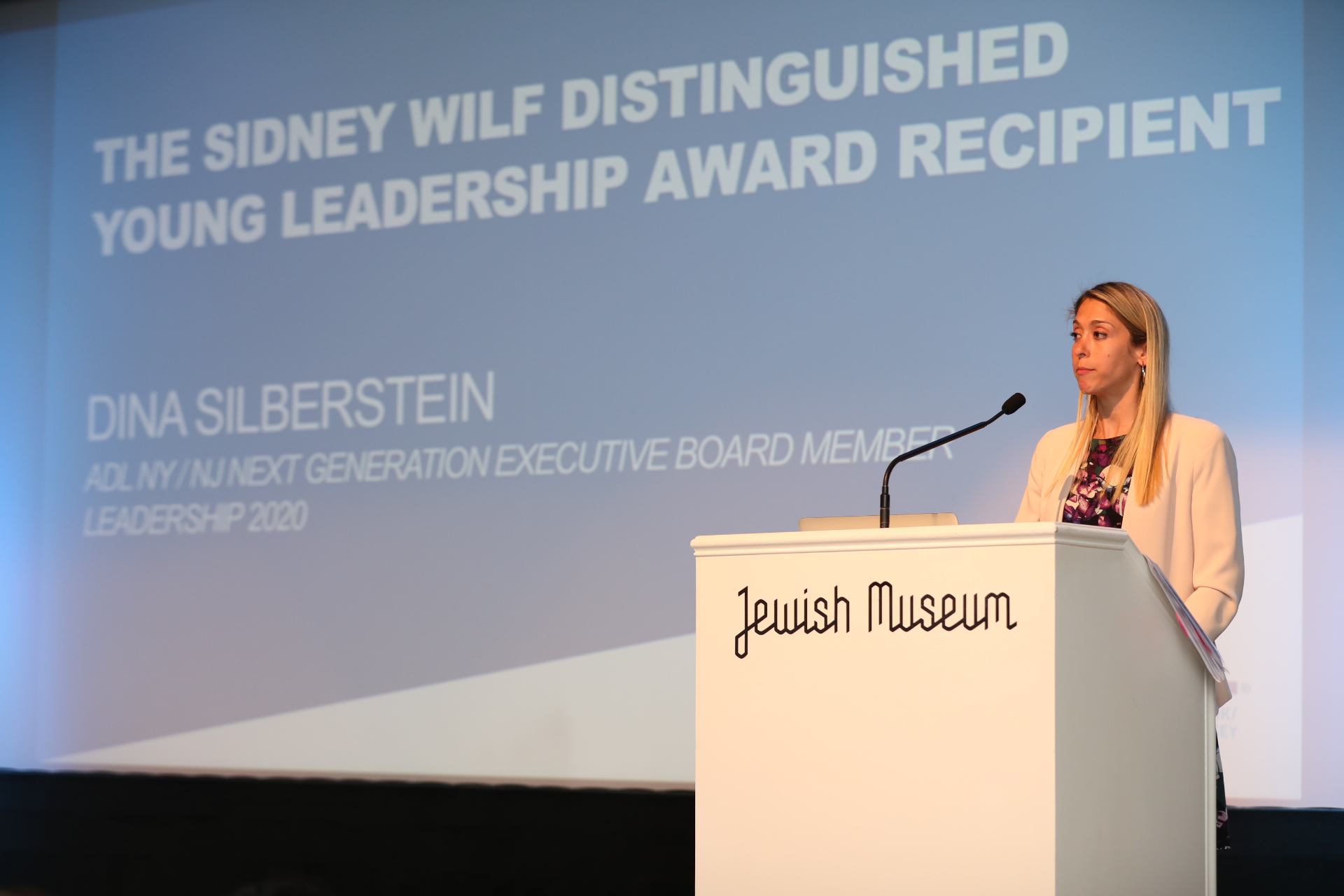 affairs and charitable causes who utilize the success they have achieved in their chosen fields to influence and inspire positive change in the community. This year's recipient is Dina Silberstein, who has over 13 years of experience as a real estate and construction professional and is the Founder and Principal of DJS Consulting NYC, LLC. A graduate of ADL's Glass Leadership Institute, Silberstein joined the ADL NY/NJ Next Generation Board in 2016 and was appointed Vice Chair of the Philanthropy and Fundraising Committee in 2018. She is one of our region's most valued ADL ambassadors and is constantly working to advance ADL's important mission.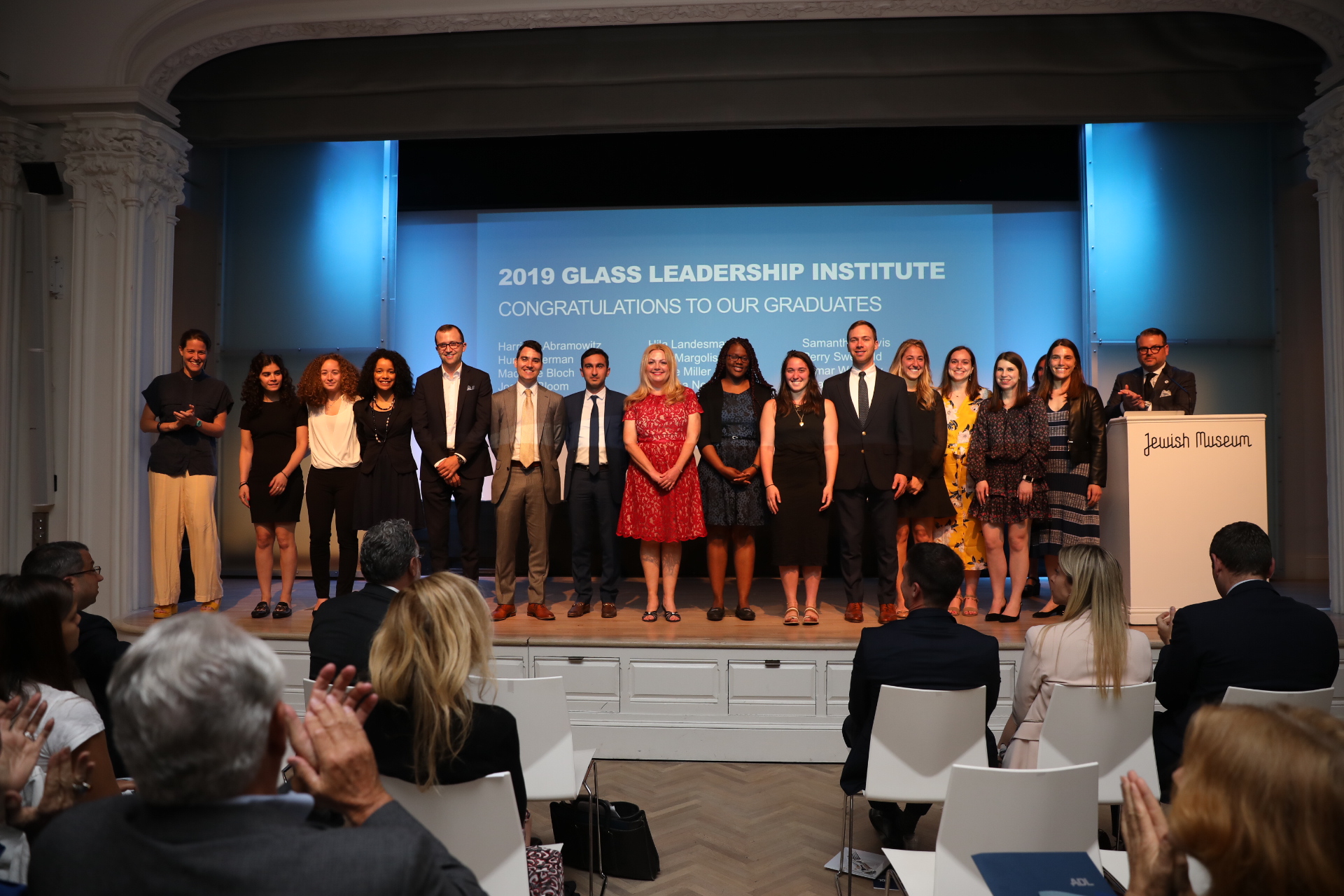 The culmination of the evening featured a round of applause in gratitude and recognition of our 2018-2019 Glass Leadership Institute (GLI) Class. These individuals are leaders in their professional communities and joined ADL's GLI program to learn more about our work, get involved, and continue to grow into passionate philanthropists and volunteers. We are so thankful for the time and effort the graduating GLI class put forth to join the ADL family, and we can't wait to watch them grow within the organization.
Another congratulations goes to our incoming New York/New Jersey Regional Board Chair and Vice Chair, Steve Fineman and Heidi Packer Eskenazi respectively. Steve Fineman is the Managing Partner of Lieff Cabraser Heimann & Bernstein, LLP. Steve is a member of ADL's National Commission, ADL New York/New Jersey's Lawyers Division's Chairpersons Council, and previously served as the Board Vice Chair.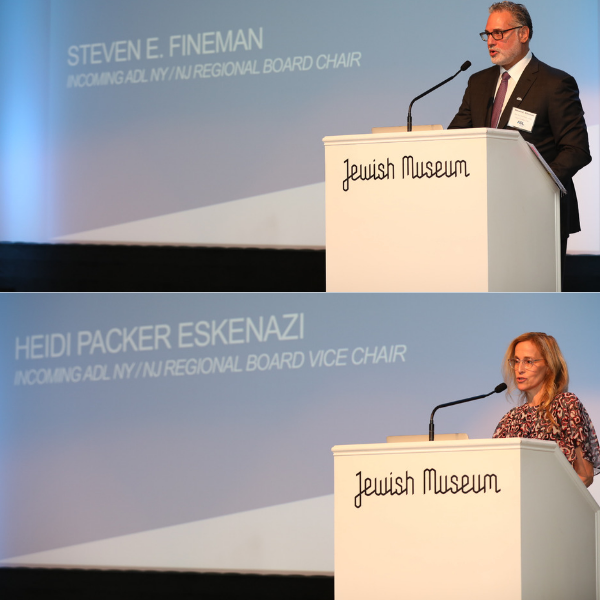 Heidi Packer Eskenazi is the Co-President of The Charles and Mildred Schnurmacher Foundation. Heidi previously served as an ADL New York/New Jersey Executive Board Member
Visit our Facebook page for the full 2019 ADL NY/NJ Annual Meeting photo album! To learn more about getting involved with ADL, contact Erin Kuchar, Director of Development, at 212-885-7828.