Glass Leadership Institute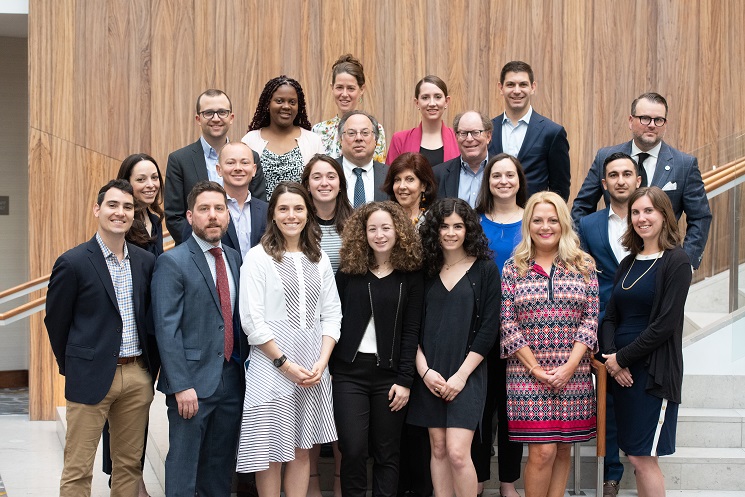 Applications for the 2020-2021 Glass Leadership Institute are now closed. Please contact Kelsey Kiser, Assistant Director of Development, at kkiser@adl.org for more information!
The Anti-Defamation League Glass Leadership Institute (GLI) is a nationally recognized leadership development program for a select group of young professionals. GLI provides an up-close and personal opportunity to expand their knowledge of ADL and its mission. Founded in 1997 in Orange County, California as the Steinberg Leadership Institute, it was later endowed by Sherwin and Shirley Glass of Atlanta, Georgia in honor and memory of their daughter, Shana, and renamed the Glass Leadership Institute. Today, GLI is now in 24 regions and has engaged over 3,700 individuals who are knowledgeable about ADL's work, committed to ensuring the organization's vitality and effectively advocating the mission of ADL – to stop the defamation of the Jewish people and secure justice and fair treatment to all.
GLI participants engage in nine months of dynamic, interactive sessions on a broad range of ADL topics. The culmination of GLI is the annual Shana Amy Glass National Leadership Summit in Washington DC where participants have the opportunity to hear from national ADL leaders and partners from leading civil rights and human relations organizations as well as meet with legislators on Capitol Hill to advocate on behalf of ADL. The National Leadership Summit is attended by hundreds of participants and ADL leaders from across the country. ADL invests over $2,500 in each participant to take part in the National Leadership Summit, monthly sessions and regional events.
Since 1999, GLI in the New York Region has engaged over 300 individuals in the mission of ADL. Our alumni have gone on to serve in leadership roles within and outside of the organization. From New York Regional Board members to award winning authors, media entrepreneurs and legal superstars, GLI continues to attract the best and brightest of New York City's young leaders.