Glass Leadership Institute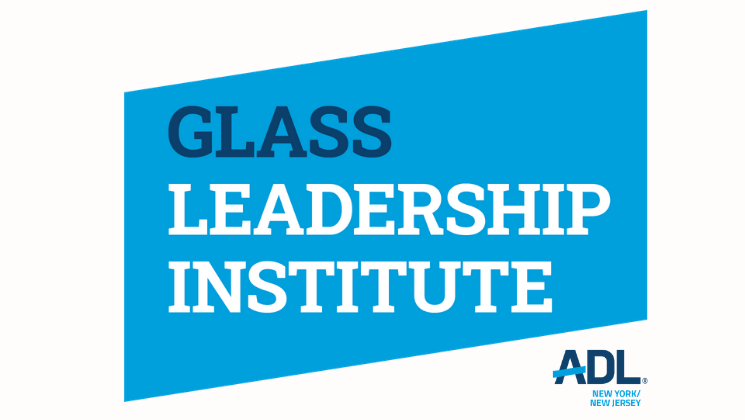 Applications for Glass Leadership Institute are now closed. If you are interested in learning more, please

fill out the interest form

or contact Kelsey Kiser at

kkiser@adl.org

.
The Anti-Defamation League's Glass Leadership Institute (GLI) is a nationally recognized leadership development program designed to give emerging leaders the opportunity to learn more about ADL's crucial work. GLI was founded in 1997 to energize a new generation of committed activists to dedicate themselves to ADL's vital mission – to stop the defamation of the Jewish people and secure justice and fair treatment to all. Since then, the program has engaged over 5,000 individuals who are knowledgeable about ADL's work, committed to ensuring the organization's vitality, and effectively advocating for the mission of ADL. This ten-month (September – June) program is a comprehensive introduction to ADL and serves as a chance to engage with other emerging leaders in the New York/New Jersey Region.
Over the course of the GLI program, participants attend monthly sessions that address the most pertinent aspects of ADL's work in New York/New Jersey and across the country. Top ADL experts are brought in each month for in-depth discussions with participants. The culmination of the GLI program is the annual Shana Amy Glass National Leadership Summit (NLS) in Washington D.C. At this three-day conference, GLI participants from across the country, national and regional ADL leaders, and staff from ADL's regional offices convene for plenary sessions, breakouts and workshops, and lobbying meetings on Capitol Hill with local legislators to advocate for ADL.
Since 1999, GLI in the New York/New Jersey Region has engaged over 500 individuals in the work of ADL. Our alumni have gone on to serve in leadership roles within the organization and in their respective professional fields. The GLI program provides a unique opportunity for emerging philanthropic leaders to connect with others passionate about ADL's work and to receive an in-depth look at all aspects of our timeless mission.