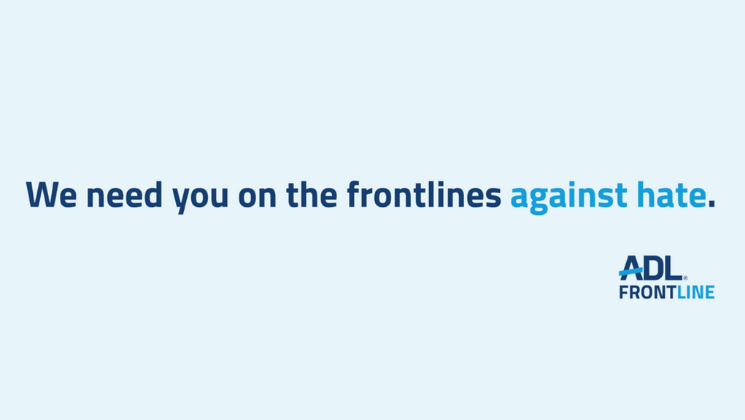 ADL New York/New Jersey's NextGen Frontline is comprised of ADL's most dedicated emerging leaders in the fight against antisemitism and hate. This one-year renewable membership offers supporters in their 20s and 30s a space for community building, learning, activism, and exploration of their relationship to philanthropy.
As a NextGen Frontline member, your generosity helps ADL confront dangerously divisive times with bold new projects, partnerships, and technological innovations.
Members will have exclusive opportunities to engage with ADL's critical work and support the organization's timeless mission – to stop the defamation of the Jewish people, and to secure justice and fair treatment to all. Members also receive benefits including invitations to ADL New York/New Jersey events, insider briefings from ADL experts and partners, and a subscription to our quarterly NextGen Newsletter.
For more information on NextGen Frontline, please click here.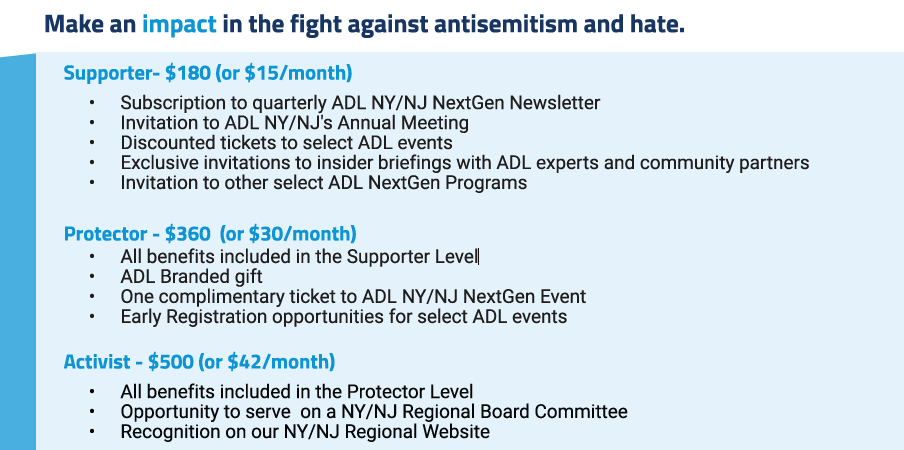 To learn more about NextGen Frontline, please contact Amelia Morris, Assistant Director of Development, at amorris@adl.org.