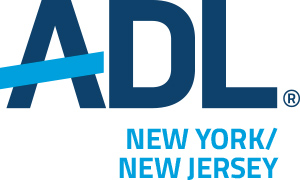 New York, NY, May 2, 2019… ADL (Anti-Defamation League) expressed deep concern over NYPD statistics released today demonstrating a staggering 67% increase in overall hate crimes, and a dramatic 82% increase in anti-Semitic hate crimes, reported during just the first four months of 2019. This troubling increase appears to be consistent with a trend observed by ADL in its recently released 2018 Audit of Anti-Semitic Incidents, where ADL documented a 170% increase in the number of reported anti-Semitic incidents in New York State from the third to the fourth quarter of 2018.
"The data released by NYPD today is deeply disturbing and should serve as an important reminder to all of us that we must continue to be vigilant in the face of hate," said Evan R. Bernstein, ADL NY/NJ Regional Director. "On this Holocaust Remembrance Day, it remains imperative that New Yorkers continue to stand up to condemn these hateful and anti-Semitic acts. No one should ever have to live in fear that they will be attacked, harassed or targeted because of their faith. New York is no place for hate."
ADL is a leading anti-hate organization. Founded in 1913 in response to an escalating climate of anti-Semitism and bigotry, its timeless mission is to protect the Jewish people and to secure justice and fair treatment for all. Today, ADL continues to fight all forms of hate with the same vigor and passion. ADL is the first call when acts of anti-Semitism occur. A global leader in exposing extremism, delivering anti-bias education and fighting hate online, ADL's ultimate goal is a world in which no group or individual suffers from bias, discrimination or hate. More at www.adl.org.