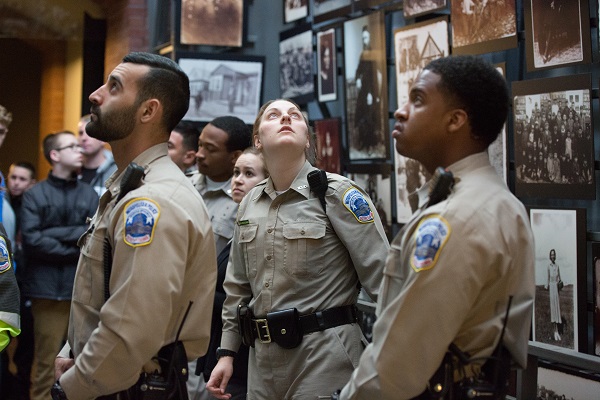 For over 100 years, ADL has been a leader in identifying and calling out antisemitism and hate. An important part of our work is ensuring that law enforcement agencies and personnel at the local, state and federal levels understand the threats to vulnerable populations.  In order to do this effectively, ADL shares our resources and expertise on extremism.  In 2021 alone, ADL Center on Extremism (COE) provided law enforcement with critical intelligence about extremism over 1,300 times and tracked over 7,300 incidents of hate on our online, interactive H.E.A.T. map. To read more about our work partnering with law enforcement, please click here.
ADL provides federal, state and local law enforcement with critical resources and expertise on issues ranging from extremism and hate crimes to building trust with the community. ADL takes pride in its integrity and credibility; the accuracy of its information and expertise; the quality of its programs; and the skill and dedication of the educators and facilitators who deliver them. ADL offers both educational briefings and interactive workshops.
ADL New York/New Jersey leads many programs designed to keep vulnerable communities in our region safe and improve trust between law enforcement and those they serve. 
For more information on law enforcement training, please click here or email LEResources@adl.org.