No Place For Hate® Initiative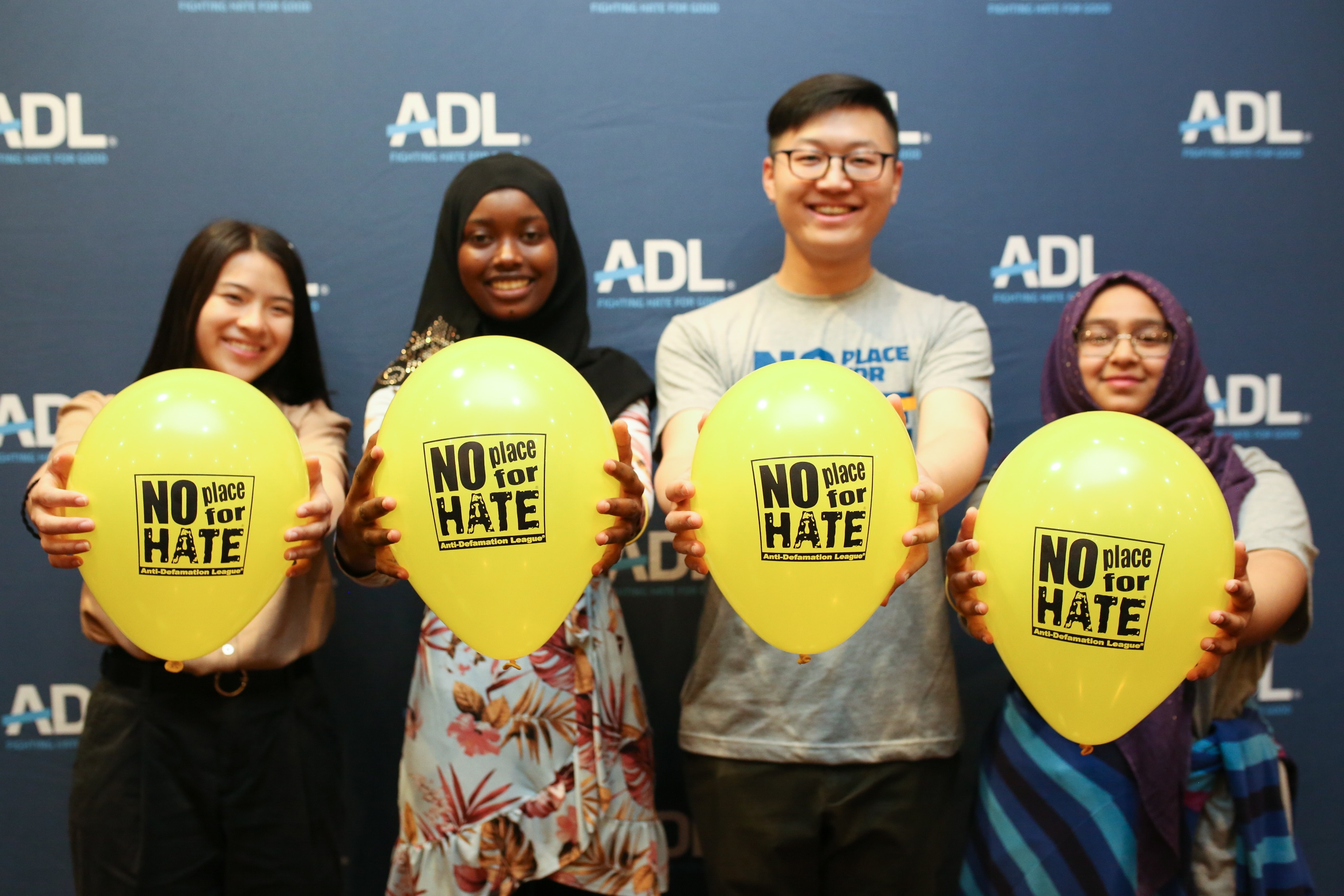 To register your school community for the 2023-2024 No Place for Hate school year, please select the appropriate button below:


No Place for Hate is divided into two programs: Upstate & Downstate.  Schools above (but not including) Rockland County will be part of the NY State Capital ADL office, or Upstate. Schools in Rockland County, Westchester County, the 5 boroughs, Long Island, and North/Central New Jersey are supported by the Downstate office.
No Place for Hate® is designed to create inclusive school communities by promoting unity and respect, and empowering schools to reduce bullying, name-calling and other expressions of bias.
In compliance with the New York State Dignity Act, No Place for Hate offers schools the opportunity to be recognized for their staff development and student training related to bullying, harassment and discrimination. Schools that fulfill all requirements receive recognition and a personalized No Place For Hate banner at the end of the school year.
Join us in congratulating the schools who have successfully become a No Place For Hate. For the full list of 2022-2023 No Place For Hate designated schools in our region, please click here.
No Place For Hate Resources 
2023-2024 NPFH Resource Guide: Initiatives and tips for bringing NPFH to your school
NPFH Online Course:  A self-paced course that walks you through the entire No Place for Hate programming from registration to completion.
NPFH Online Library: Pre-approved NPFH activities that can be easily incorporated into your school
ADL NY/NJ NPFH Take Action: In response to the many incidents felt around the world, NY/NJ NPFH will be creating Take Action NPFH that brings our work outside of the classroom.
For more information on Upstate No Place For Hate click here.                      For more information on Downstate/New Jersey No Place For Hate click here.