ADL New York/New Jersey Regional Board Chair Steven E. Fineman and Regional Board Vice Chair Heidi Packer Eskenazi were announced at our Annual Meeting this past Wednesday, June 12, 2019. ADL New York/New Jersey is proud to recognize these remarkable individuals for their enduring commitment to fighting anti-Semitism and all forms of hate, and we look forward to the great work they will continue to do for ADL.
Steven E. Fineman is the Managing Partner of Lieff Cabraser Heimann & Bernstein, LLP, resident in the firm's New York office. The American Lawyer Magazine has called Lieff Cabraser one of the "nation's premier plaintiffs' firms," and the National Law Journal, U.S. News and World Report, Law360, and Benchmark Litigation have repeatedly recognized Lieff Cabraser as one of the top plaintiff-side litigation law firms in the United States. Steve represents plaintiffs in class, group and individual civil litigation in the areas of securities and financial fraud, mass torts, and consumer fraud. He has been recognized as a top lawyer in his fields by Best Lawyers in America, Super Lawyers, Benchmark Plaintiff, and the National Law Journal. Lawdragon has identified Steve as one of the nation's "100 Managing Partners You Need to Know."
Steve is on the Board of Directors of the American Constitution Society for Law and Policy ("ACS") and is a member of the Advisory Forum for Stanford Law School's Center on the Legal Profession. He is also a past President of the Public Justice Foundation, which oversees and funds the national public interest law firm, Public Justice, P.C., and is a past Co-Chair of the American Association for Justice's Securities Litigation Group. Steve writes and speaks frequently on federal court practice and complex litigation.
Steve has extensive experience with non-profits. In addition to serving on the Boards of ACS and the Public Justice Foundation, Steve is a member of ADL's National Commission, ADL New York/New Jersey's Lawyers Division, and is the incoming Regional Board Chair for ADL New York/New Jersey after previously serving as the Regional Board Vice Chair. He is also a member of the Executive Committee of the Board of Trustees of the Packer Collegiate Institute in Brooklyn, New York. Steve and his wife, Lori, are among the founders of the Jewish Community Project Downtown, in Lower Manhattan.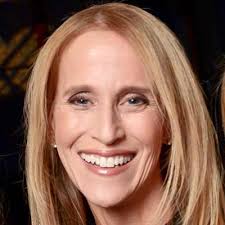 Heidi Packer Eskenazi is the Co-President of The Charles and Mildred Schnurmacher Foundation. The Foundation values the importance of enhancing and improving the lives of people by supporting diverse programs in the fields of Judaism, education, health and performing arts.
Heidi is also the founder of HAP Consulting, a boutique consultancy specializing in trademark licensing for fashion designers, entertainment and corporate brand owners. With over 25 years of experience in global licensing and strategic marketing initiatives, Heidi is recognized in the licensing industry as a leading visionary. Prior to forming her own business, Heidi was a senior executive at Viacom for 13 years where she oversaw multiple global licensing initiatives and new business projects for both MTV and Nickelodeon. Heidi is the incoming Regional Board Vice Chair for ADL New York/New Jersey after previously serving as an Executive Board Member. Additionally, Heidi previously served on the Rodeph Sholom School board and helped found two 501(c)3 not for profits; Celebrate U and Wish Together, Swish Together.
Heidi holds a Business Administration degree in Marketing from Emory University. She resides in New York City with her husband and three children.