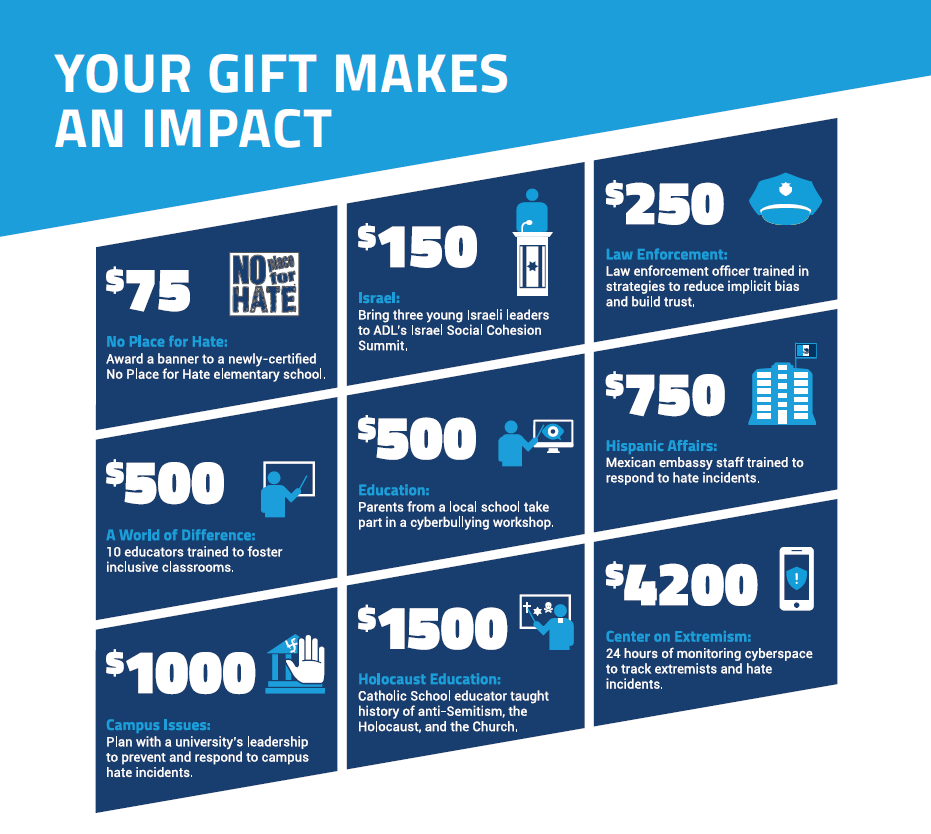 HOW TO GIVE TO ADL
Donate online
Visit support.adl.org to easily make a gift online.
Send a check
Personal checks and money orders should be made payable to ADL
New York/New Jersey and sent to:
ADL New York/New Jersey
Attn: Amelia Morris
605 Third Avenue, 9th Floor
New York, NY 10158
Questions? Please reach out to us at 212.885.7808
.
Anti-Defamation League is a 501(c)3 tax-exempt organization and your donation is tax-deductible within the guidelines of U.S. law.