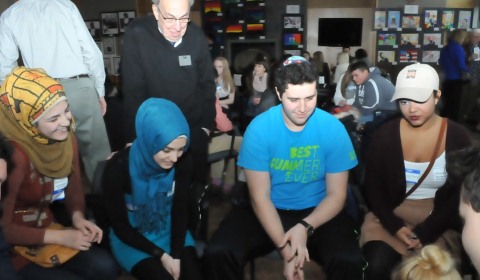 On January 15th, 2016 schools in the Greater Capital District of Upstate New York attended the 12th annual Students Together Opposing Prejudice (STOP) conference; hosted by Siena College and facilitated by the Anti-Defamation League. All together 230 students and 35 Educators from 22 schools were in attendance.
The STOP conference is held in remembrance of Dr. Martin Luther King, Jr. and provides a platform for students to engage in discussions about bias, stereotypes and social justice as well as grow their skills as leaders in their schools.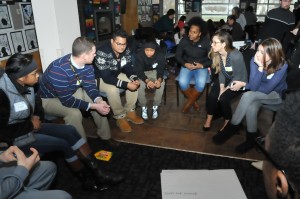 The action planning goal for this year's conference was to think about the ways labels and stereotypes can be confronted.  The audience viewed a short video entitled "Love Has No Labels" of which ADL was a partner in creating. After viewing the video, participants engaged in dialogue with peers from other schools and with students from their own school. They discussed ways they could take action within their district and communities in order to fight stereotypes and labels they see on a daily basis.
The conference participants shared ideas to create more inclusive school environments such as: school-wide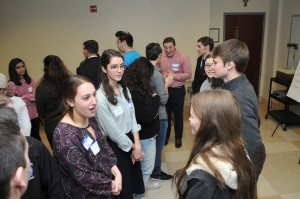 assemblies focused on acceptance; promoting social programs to get to know their peers; mentoring programs for their elementary schools; and bringing in alumni as guest speakers.
Students also made personal commitments to create change and posted them on social media to demonstrate their dedication. The conference ended with a very powerful quote by Dr. King- "If you can't fly, then run.  If you can't run, then walk. If you can't walk, then crawl. But whatever you do, keep moving." This was a reminder that every individual has the ability to bring about change.