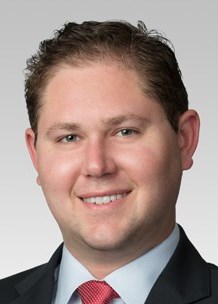 Name: Griffin Doty
Community: Manhattan
Profession: Associate at Loeb & Loeb LLP
ADL Role: Chair, Next Generation Lawyers Division
This months 'Profile in Leadership' is valued ADL leader Griffin Doty, who let us ask him a few questions about his experience with ADL over the past few years.
ADL: What is your favorite ADL memory?
Griffin: My favorite ADL memory is the NextGen Lawyers Division's 2016 Justice 4 All (J4A) event this past May. When I joined the NextGen Lawyers Division four years ago, the group did not have any fundraisers or membership outreach events that were separate and distinct from that of the Lawyers Division. We created J4A's predecessor event, the Securing Justice Soiree, which in its first year attracted approximately 50 attendees who were mostly Lawyers that were already involved with the ADL. Through the hard work and dedication of the NextGen Lawyers Division's leadership and ADL staff, in coordination with the NextGen Philanthropy Committee, the 2016 J4A brought together over 250 supporters of the ADL (both Lawyers and non-Lawyers) and raised over $31,000 for ADL's programs. J4A has become the annual hallmark event for the NextGen Lawyers Division, and will continue to expand and further ADL's mission for years to come.
ADL: What do you like most about being involved with the NextGen Lawyers Division?
Griffin: Having the opportunity to discuss with other members and prospective members about what sparks their passion to be involved with the NextGen Lawyers Division and the ADL's mission. Each person has a unique story, experience or reason that transcends beyond the practice of law. The NextGen Lawyers Division is a community that embraces these diverse perspectives and provides a platform that leverages enthusiastic, legal talent to have a positive impact on the decisions of one of the most influential civil rights organizations.
ADL: What is your vision for the NextGen Lawyers Division?
Griffin: I envision the NextGen Lawyers Division as becoming the preeminent community of cutting-edge legal thought-leaders who will collaborate with the Lawyers Division, NextGen Philanthropy Community, and the ADL to foster new ideas, lead initiatives and be a driving force behind the ADL's goal of combatting Anti-Semitism and securing equal justice for all.