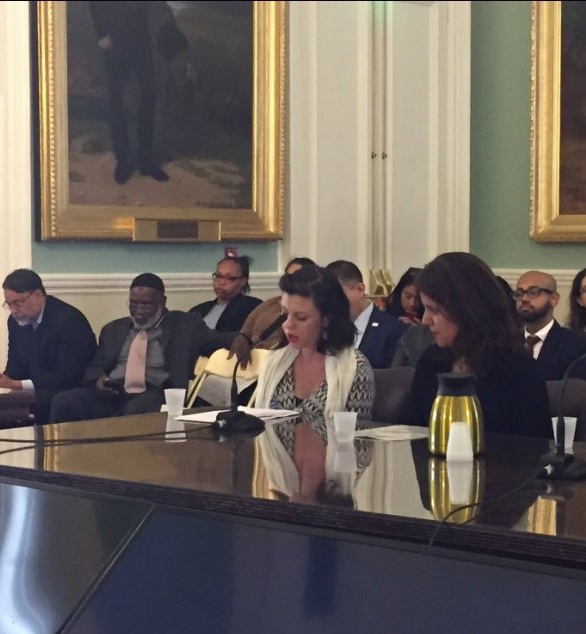 The Anti-Defamation League (ADL) submitted testimony on October 11, 2016 to the New York City Council's Committee on Cultural Affairs, Libraries and International Intergroup Relations, in support of Council Resolution No. 1230, Resolution Declaring Support for Muslim Communities, Affirming the Religious Pluralism of the United States, and Urging All Residents to Stand Together for Peace and Understanding. This resolution is an important step in responding to violent bigotry and sends a strong message to the entire community that Islamophobic rhetoric and violence has no place in New York City.
The recent rise in Islamophobic and hateful attacks against Muslims and other minorities is something that has left Muslim communities and many others in New York feeling  vulnerable. ADL's commitment to fight anti-Semitism and secure justice for all means that addressing the problem of Islamophobia and hate crimes based on religious and ethnic backgrounds is an extremely important issue.
Melanie Robbins-Assistant Regional Director for ADL-New York said in a statement during a press conference before the hearing, "ADL has stood and continues to stand and fight against all forms of hate, because we know, hate does not stick to one target, if Muslims are targeted, we are all being targeted, and we must continue to stand together against this kind of hate."
ADL applauds the passage of this resolution by the New York City council, and recognizes the importance of all New Yorkers, regardless of background, to stand together against Islamophobia and bigoted hated.