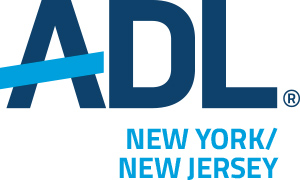 New York, NY, June 4, 2019… ADL (the Anti-Defamation League) welcomes Mayor de Blasio's announcement today that more will be done to strengthen and improve NYC's hate crime prevention and response efforts, including through the City's newly-established Office for the Prevention of Hate Crimes. According to NYPD data released this week, 184 hate crimes were reported thus far in 2019 – a 64% increase compared to last year – with 110 anti-Semitic incidents comprising the majority of these incidents.
"These numbers are simply unacceptable," said Evan R. Bernstein, ADL NY/NJ Regional Director. "Hate crimes demand priority attention because of their special impact; not only do they cause substantial harm to the victim, but they damage the fabric of our society and fragment communities. We are grateful to all City leaders and community members who come together today to send a strong and unified message that hatred and bigotry will not be tolerated in our city."
ADL is a leading anti-hate organization. Founded in 1913 in response to an escalating climate of anti-Semitism and bigotry, its timeless mission is to protect the Jewish people and to secure justice and fair treatment for all. Today, ADL continues to fight all forms of hate with the same vigor and passion. ADL is the first call when acts of anti-Semitism occur. A global leader in exposing extremism, delivering anti-bias education and fighting hate online, ADL's ultimate goal is a world in which no group or individual suffers from bias, discrimination or hate. More at www.adl.org.