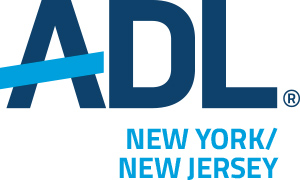 New York, NY, May 22, 2019… ADL (the Anti-Defamation League) today praised law enforcement for the arrest of Jonathan Xie, a resident of Basking Ridge, Somerset County, NJ, for threatening to 'shoot everybody' at a pro-Israel march. Xie was allegedly inspired by the Palestinian terror organization, Hamas. While many terror organizations, including ISIS, al-Qaeda and Hezbollah, single out Jews and Zionists as targets, this is the first arrest of a U.S. citizen allegedly motivated by Hamas-ties in almost ten years.
"This arrest serves as a clear reminder that foreign terror organizations' violent and hateful ideologies truly have no borders," said Evan R. Bernstein, ADL NY/NJ Regional Director. "Hamas' hatred of Israel seems to have motivated this individual to target pro-Israel supporters in the United States. This is once again indicative of the need for Jewish communal security, and we applaud law enforcement for this critical arrest. We must remain vigilant against extremism and hate from across the ideological spectrum."
ADL remains in close contact with law enforcement, and its Center on Extremism monitors Islamist extremist organizations and their offshoots, including Hamas.
ADL is a leading anti-hate organization. Founded in 1913 in response to an escalating climate of anti-Semitism and bigotry, its timeless mission is to protect the Jewish people and to secure justice and fair treatment for all. Today, ADL continues to fight all forms of hate with the same vigor and passion. ADL is the first call when acts of anti-Semitism occur. A global leader in exposing extremism, delivering anti-bias education and fighting hate online, ADL's ultimate goal is a world in which no group or individual suffers from bias, discrimination or hate. More at www.adl.org.