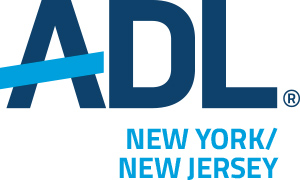 New York, NY, June 6, 2019… ADL (the Anti-Defamation League) and the Jewish Federation of Greater MetroWest in New Jersey expressed deep concern that far-right Polish politician Robert Winnicki is slated to speak today at the Polish Cultural Foundation in Clark, New Jersey. As the leader of the far-right National Movement in Poland, Winnicki has repeatedly engaged in anti-immigrant and anti-Semitic rhetoric and helped organize demonstrations that included neo-Nazi participation. He is honorary chairman of the All-Polish Youth organization, which in February 2018 released a manifesto titled "Stop Jewish Arrogance", describing Poland as "a vassal of the Jewish circles" and calling on young people in Poland "to awaken our nation from its lethargy by showing the true face of Polish-Jewish relations".
"Mr. Winnicki has a track record of making racist and anti-Semitic statements that undermine positive relations between the Jewish and Polish communities," said Evan R. Bernstein, ADL New York /New Jersey Regional Director. "In a time when right-wing extremists feel emboldened, it is concerning that a party known for anti-Semitism, homophobia and Islamophobia is being given a platform in New Jersey." Dov Ben-Shimon, CEO of the Jewish Federation of Greater MetroWest, said, "we stand united with our colleagues at the Anti-Defamation League opposing hate speech and intolerance, and express our concern over – and opposition to – its presence in our community."
ADL has shared its concerns with the Polish Cultural Foundation in Clark, New Jersey, about their offering a platform to a known anti-Semite and bigot.
ADL is a leading anti-hate organization. Founded in 1913 in response to an escalating climate of anti-Semitism and bigotry, its timeless mission is to protect the Jewish people and to secure justice and fair treatment for all. Today, ADL continues to fight all forms of hate with the same vigor and passion. ADL is the first call when acts of anti-Semitism occur. A global leader in exposing extremism, delivering anti-bias education and fighting hate online, ADL's ultimate goal is a world in which no group or individual suffers from bias, discrimination or hate. More at www.adl.org. 
The Jewish Federation of Greater MetroWest is the largest philanthropy in New Jersey and the eighth largest federation in the country, 126,000 people strong. The Federation cares for people in need, builds Jewish life, and saves the world, one person at a time, every day. The geographic area served by Federation encompasses Essex, Morris, Sussex, Union, and parts of Somerset and Warren counties. The Greater MetroWest Jewish community has 74 synagogues, four day schools, and three Jewish Community Centers. We partner with over two dozen social service agencies and programs in addition to four international and seven partner communities in Israel.