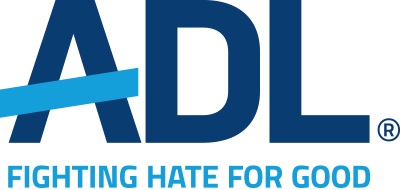 New York, NY, February 23, 2019…The Anti-Defamation League expressed deep concern today after seeing images of swastikas covering the pavement of a Queens elementary school playground.
According to police and other reports, multiple swastikas and the phrase "Heil Hitler" were drawn on the playground of P.S.139 in Rego Park.
"This act of hate is part of a troublesome pattern of anti-Semitic vandalism and is one of several incidents this week, including a swastika found in the Newkirk Plaza Subway Station in Brooklyn", said ADL NY/NJ Regional Director Evan R. Bernstein. "We cannot allow our children to be exposed to this hate and ADL is more committed than ever to creating safe and accepting communities for all of New York's students. We thank the NYPD Hate Crimes Task Force for investigating this incident."
Anyone with information about this incident is encouraged to call NYPD Crime Stoppers Hotline at 1(800) 577-TIPS.
ADL is a leading anti-hate organization. Founded in 1913 in response to an escalating climate of anti-Semitism and bigotry, its timeless mission is to protect the Jewish people and to secure justice and fair treatment for all. Today, ADL continues to fight all forms of hate with the same vigor and passion. ADL is the first call when acts of anti-Semitism occur. A global leader in exposing extremism, delivering anti-bias education and fighting hate online, ADL's ultimate goal is a world in which no group or individual suffers from bias, discrimination or hate. More at www.adl.org.