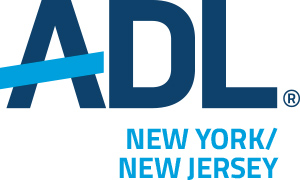 New York, New York, June 7, 2019… ADL (the Anti-Defamation League) and the Jewish Federation of Northern New Jersey are deeply concerned about the latest incident of anti-Semitism and hate in Bergen County at the Glen Rock High School. This is the second hateful incident at this school in a period of two weeks.
We welcome statements by the Glen Rock Mayor and Council "condemn[ing] all acts of hate" and making clear "that hate speech and hate in any form is not welcome in Glen Rock." We also appreciate that the Glen Rock detective bureau is conducting a bias incident follow-up in accordance with Attorney General Grewal's revised bias incident investigation standards.
"We will continue to work closely with law enforcement and the Glen Rock School District during the course of the investigation," said Jerry Dargan, Federation's Director, Jewish Community Security.
"In addition, we will be working with ADL to implement educational programming to help instill in students the values required to prevent the recurrence of these types of incidents in our New Jersey K-12 schools," said Ariella Noveck Federations Director of the Jewish Community Relations Committee.
"We are extremely concerned about the second hateful anti-Semitic incident in as many weeks at the Glen Rock School District in New Jersey," said Evan R. Bernstein, ADL Regional Director for New York and New Jersey. "This highlights the need for pervasive anti-bias education, and we look forward to working with our partners at the Federation and in the community to make schools in New Jersey No Place For Hate.®️"
ADL is a leading anti-hate organization. Founded in 1913 in response to an escalating climate of anti-Semitism and bigotry, its timeless mission is to protect the Jewish people and to secure justice and fair treatment for all. Today, ADL continues to fight all forms of hate with the same vigor and passion. ADL is the first call when acts of anti-Semitism occur. A global leader in exposing extremism, delivering anti-bias education and fighting hate online, ADL's ultimate goal is a world in which no group or individual suffers from bias, discrimination or hate. 
The Jewish Federation of Northern New Jersey is dedicated to preserving, fostering and securing a vibrant local Jewish community for today and beyond. Working collaboratively with donors, volunteers and other Jewish organizations, we aspire to transform lives.