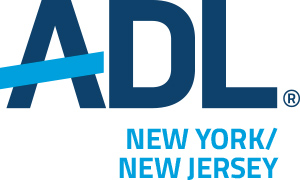 New York, NY, June 21, 2019…ADL (the "Anti-Defamation League") expressed its profound sadness and unwavering support for our Brooklyn community members in the wake of a devastating shooting of an 11-year-old innocent bystander last night.
"This heinous act of violence that left an innocent child fighting for his life is deeply painful for all who call Brooklyn home," said Evan R. Bernstein, ADL NY/NJ Regional Director. No matter their religion, race or ethnicity, no one should be afraid that they will be subjected to violence while simply walking down the street in Crown Heights, especially not an 11-year-old child. We stand united with our community friends and partners in Brooklyn and urge all New Yorkers to reject hate and stand united against violence and bigotry of all forms. The diversity of our community is its greatest strength."
"As we are unfortunately seeing, victims are getting younger and these acts of violence must stop," said Pastor Gilford Monrose, Director of Faith-Based Initiatives, Brooklyn Borough President's Office. "No one, especially children, should have to worry about gun violence while walking down a street in any neighborhood. We welcome all our friends, neighbors and community partners to stand with us and be united to show the city that hatred is not accepted in our communities. We must reject hate on every block and in every community and work together to stem the tide of gun violence."
ADL is a leading anti-hate organization. Founded in 1913 in response to an escalating climate of anti-Semitism and bigotry, its timeless mission is to protect the Jewish people and to secure justice and fair treatment for all. Today, ADL continues to fight all forms of hate with the same vigor and passion. ADL is the first call when acts of anti-Semitism occur. A global leader in exposing extremism, delivering anti-bias education and fighting hate online, ADL's ultimate goal is a world in which no group or individual suffers from bias, discrimination or hate. More at www.adl.org.