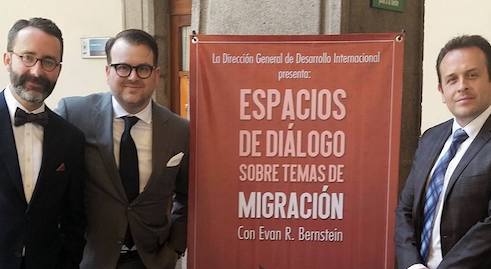 On March 11, 2018, Consul General of Mexico in New York Ambassador Diego Gomez Pickering and ADL New York Regional Director Evan Bernstein traveled to Mexico for a week of meetings and interviews with community leaders and organizations in Mexico. The mission of the trip was to share locally news of the work ADL and the Government of Mexico have initiated in partnership to combat discrimination and hate.
In September 2017, ADL and the Government of Mexico signed a Memorandum of Understanding (MOU) to solidify a joint effort to provide hate crimes and bias prevention trainings for Mexican Consular staff and community leaders.
This MOU was in large part a response to the divisive atmosphere that was palpable following the 2016 election. While recent data shows a spike in hate crimes, we know that many hateful acts go unreported. We hope that by working in close partnership with Ambassador Gomez Pickering and the Consulate of Mexico in New York to provide training on how to identify hate crimes, we can empower local communities to come forward in reporting acts of hate and prejudice.
From the time of our founding in 1913 to this day, ADL is committed to our mission to secure justice for all, as we have a shared stake in the democratic values and freedoms afforded to every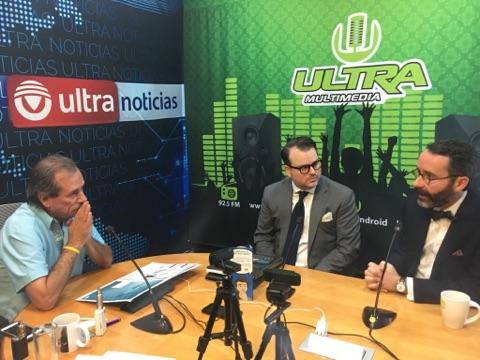 community.
ADL is thankful to the Consulate of Mexico in New York and Secretaría de Relaciones Exteriores for their partnership as we work together.
Additional special thanks to to all the incredible institutions that warmly welcomed Evan Bernstein and ADL in Mexico:
Ultranoticias Puebla
Secretary of State of Puebla, Didoro Carrasco Altamirano
Director General of Puebla Institute for Assistance to Migrants, Ricardo Herrera
Meritorious Autonomous University of Puebla
Ambassador Jacob Prado, Director General for the Protections of Mexicans Abroad
Notimex, BloombergTV, & Susana Sáenz
Universidad Iberoamericana
Mexican Jewish Community Leadership; Renee Dayan, Mauricio Lulka & Elias Achar
Inciativa Ciudadana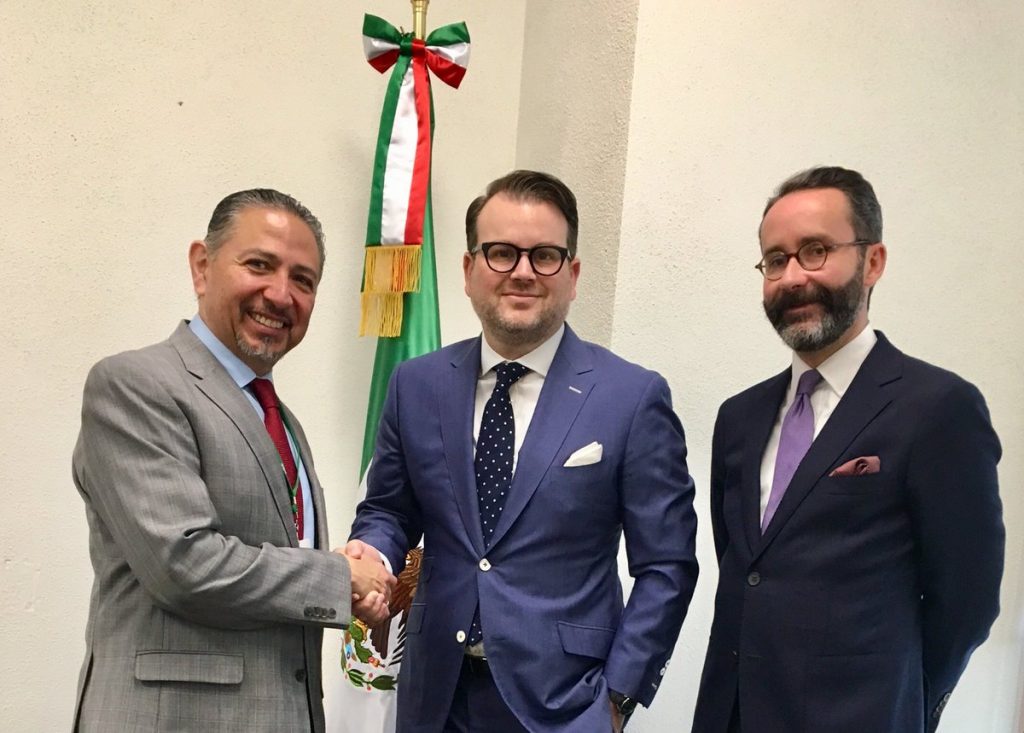 To lean more about how ADL and the Mexican Government are working together to combat hate, and the timely issues that have contributed to the joint effort: 
WATCH BLOOMBERG TV INTERVIEW BELOW