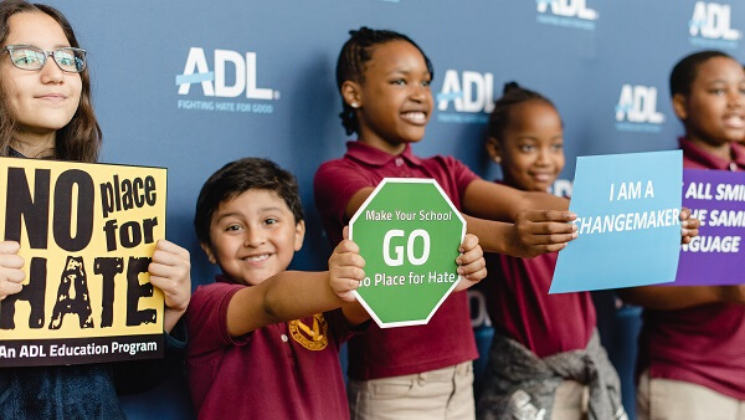 ADL New York/New Jersey is excited to recognize the 241 schools in our region who achieved the designation of No Place For Hate® in the 2019-2020 school year! We are so proud of the nearly 181,000 students who have proven their commitment to building inclusive and safe communities. For the full list of 2019-2020 No Place For Hate designated schools in our region, please click here.
In recognition of the accomplishments of all schools across the nation, ADL is asking schools and communities to join forces in celebration.
Today we invite you to celebrate all students and schools who have made strides in diversity, inclusion and allyship by using #noplaceforhate. If your student's school has been doing great work in building an inclusive community, even if the school was not designated this year, please join us in celebrating their accomplishments. This campaign is for ALL, so please feel free to share your own message with ADL NY/NJ.
FACEBOOK: @anti.defamation.league and @adlnewyorknewjersey
TWITTER: @ADL and @ADL_NYNJ
INSTAGRAM: @adl_national