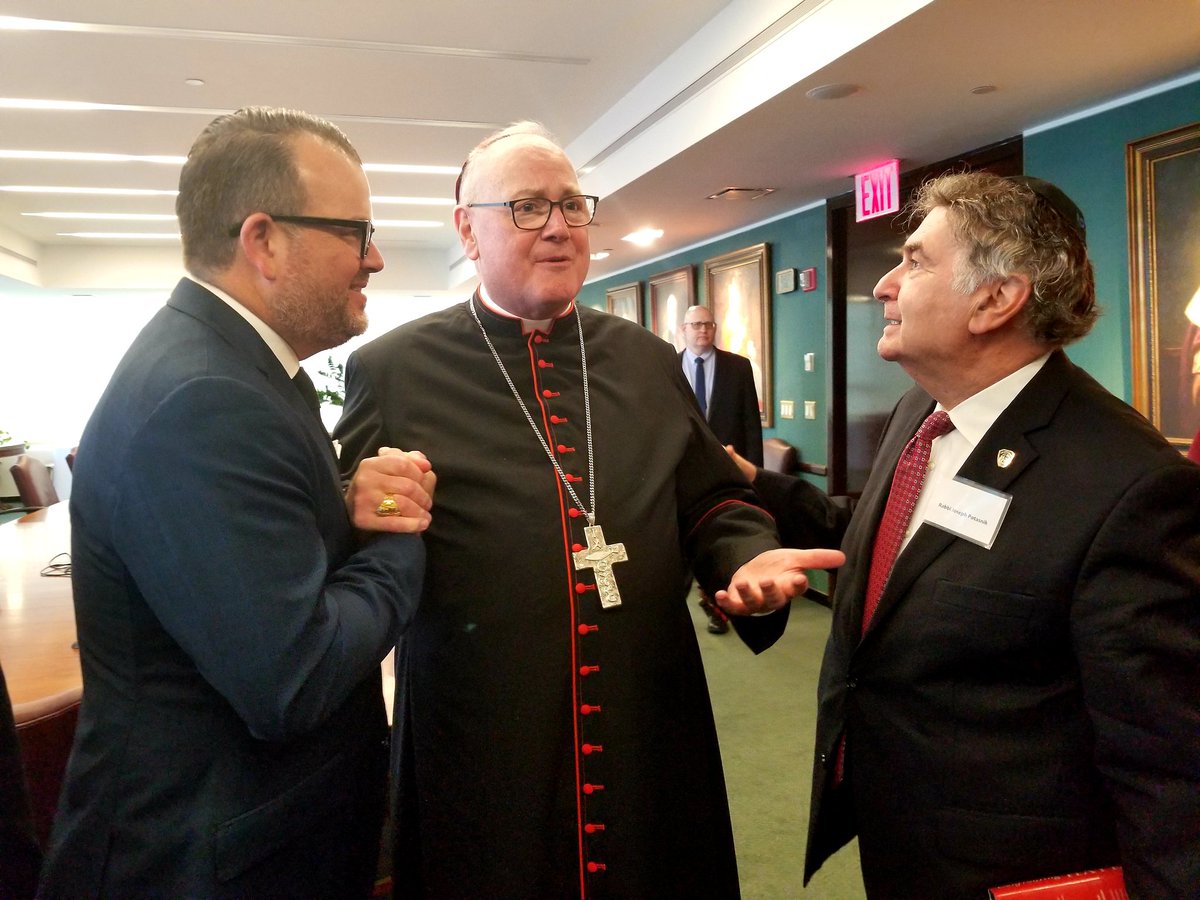 On June 20th, Regional Director Evan Bernstein spoke among a diverse group of interfaith leaders at the "Hate in Our World, Hate in Our City" panel hosted by the Archdiocese of New York and moderated by Rabbi Joseph Potasnik. The panel—including experts from New York law enforcement, district attorneys, and religious leaders–discussed a wide range of issues regarding hate crimes and security among the interfaith community in New York City.
Evan Bernstein spoke on ADL's mission to protect and assist both the Jewish community and other minority groups in New York City, many of which underreport crimes due to fear of law enforcement. "Most people think of the ADL in terms of our mission to stop the defamation of the Jewish people," he said, "but there is a second part to our mission: to secure justice and fair treatment for all." Anti-Semitism is a canary in the coal mine, often closely followed by hateful messaging towards other targeted groups. For this reason, interfaith and intergroup alliances are core to our work in the New York/New Jersey region.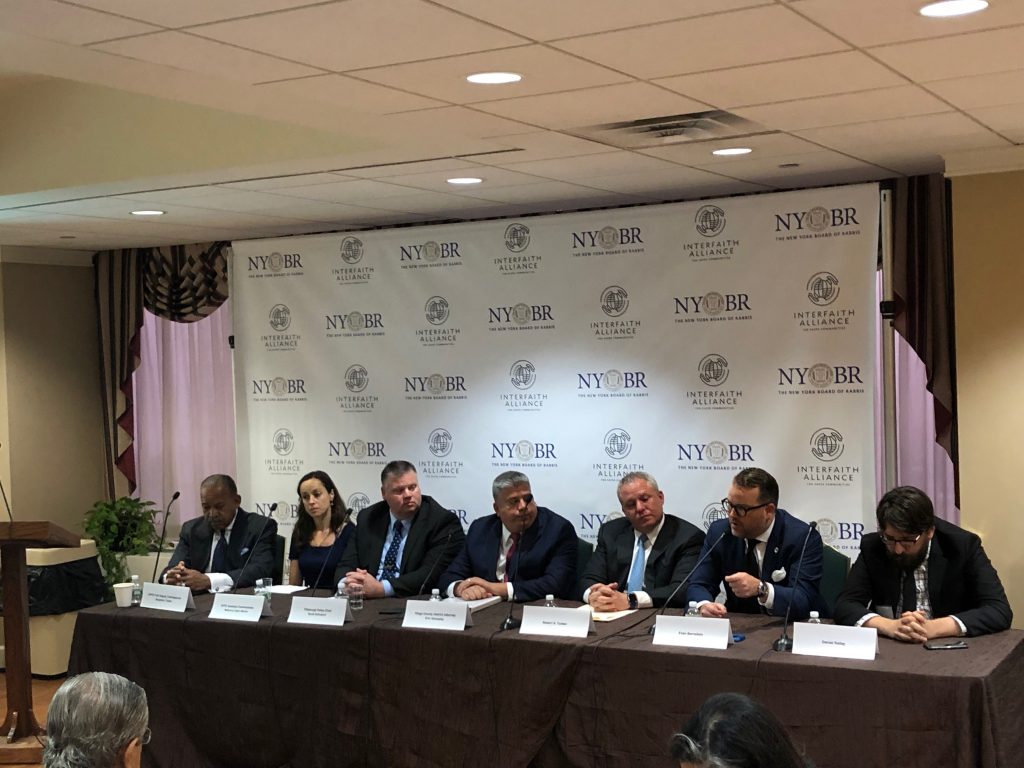 Additional speakers included Kings County District Attorney, Eric Gonzalez; NYPD Assistant Commissioner of Intelligence Analysis, Rebecca Ulam Weiner; president and CEO of UNICEF USA, Caryl M. Stern; NYPD First Deputy Commissioner, Benjamin Tucker; Pittsburgh Police Chief, Scott Schubert; CEO of T&M Protection Resources, Robert Tucker and Associate Director of ADL's Center for Technology and Society, Daniel Kelley.
The ADL thanks the Archdiocese of New York for hosting this inspiring panel and is proud to be an active partner working for peace for all.