The 2019 Albany No Place for Hate Recognition Ceremony
On Tuesday, May 7th, ADL Albany recognized 66 schools from the Capital Region as No Place For Hate® schools, honoring their commitment to school climate improvement, bullying prevention and anti-bias education for the 2018-2019 school year. Read more and view pictures of the ceremony.
ADL in Albany Unites 300 Students & Educators for Annual STOP Conference at Siena College
Nearly 300 students and educators from 30 schools from across the greater capital district attended the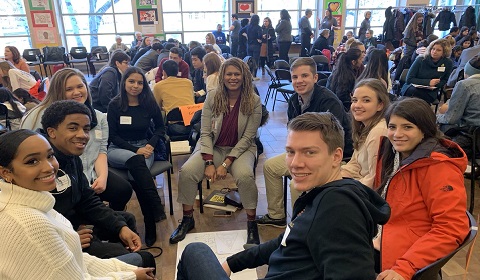 STOP Conference at Siena College on January 11th2019. The STOP conference is held in remembrance of Dr. Martin Luther King, Jr. and provides a platform for middle and high school students to engage in anti-bias education and skill building. Read more!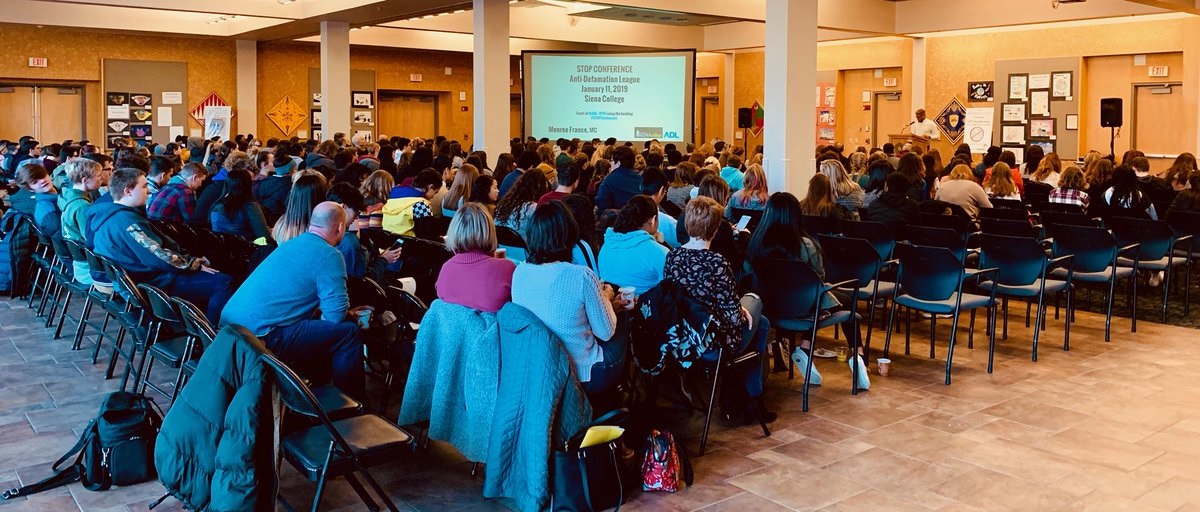 The 2017 Albany No Place For Hate® Recognition Ceremony 
On Thursday, May 18th, ADL Albany recognized 45 schools from the Capital Region as No Place For Hate® for their commitment to creating bias and bully-free, inclusive learning environments.
The recognition ceremony, held at the SUNY Albany Performing Arts Center, hosted over 350 students and educators who participated in the No Place Hate® program at their school and honored those who went above and beyond to stand up to bullying with Gold Star awards.
Read more and view pictures of the ceremony!
Eight High School juniors have been selected from upstate New York to attend the 2016 ADL Grossfeld Family National Youth Leadership Mission to Washington, D.C. with the ADL Albany office. This energetic group is comprised of students from Averill Park High School, Bishop Grimes School, Schenectady High School and Shenendehowa High School. The students were selected after participating in ADL's A WORLD OF DIFFERENCE© Institute Peer Training program at their school.
Check out the selfie they took while bonding after their first orientation meeting. From front to back their names are; Aiden Keenan, Bebe Katadeen, Catherine Hannigan, Thea Peabody, Sarah Hammerle, Hannah Brisee, Natalie Vandergriff and Kendall Mancuso.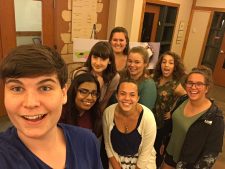 Students Gather to Create Change at the Annual STOP Conference
On January 15th, 2016 schools in the Greater Capital District of Upstate New York attended the 12th annual Students Together Opposing Prejudice (STOP) conference; hosted by Siena College and facilitated by the Anti-Defamation League. All together 230 students and 35 Educators from 22 schools were in attendance. Read more here.
Click here to view coverage of this year's STOP conference on CBS 6!
ADL Albany, Price Chopper, Neil & Jane Golub and CBS 6 work together to create PSA's to fight bullying and bias as part of the Be An Ally Campaign.
Watch our new videos with the Tri-City ValleyCats here and here!