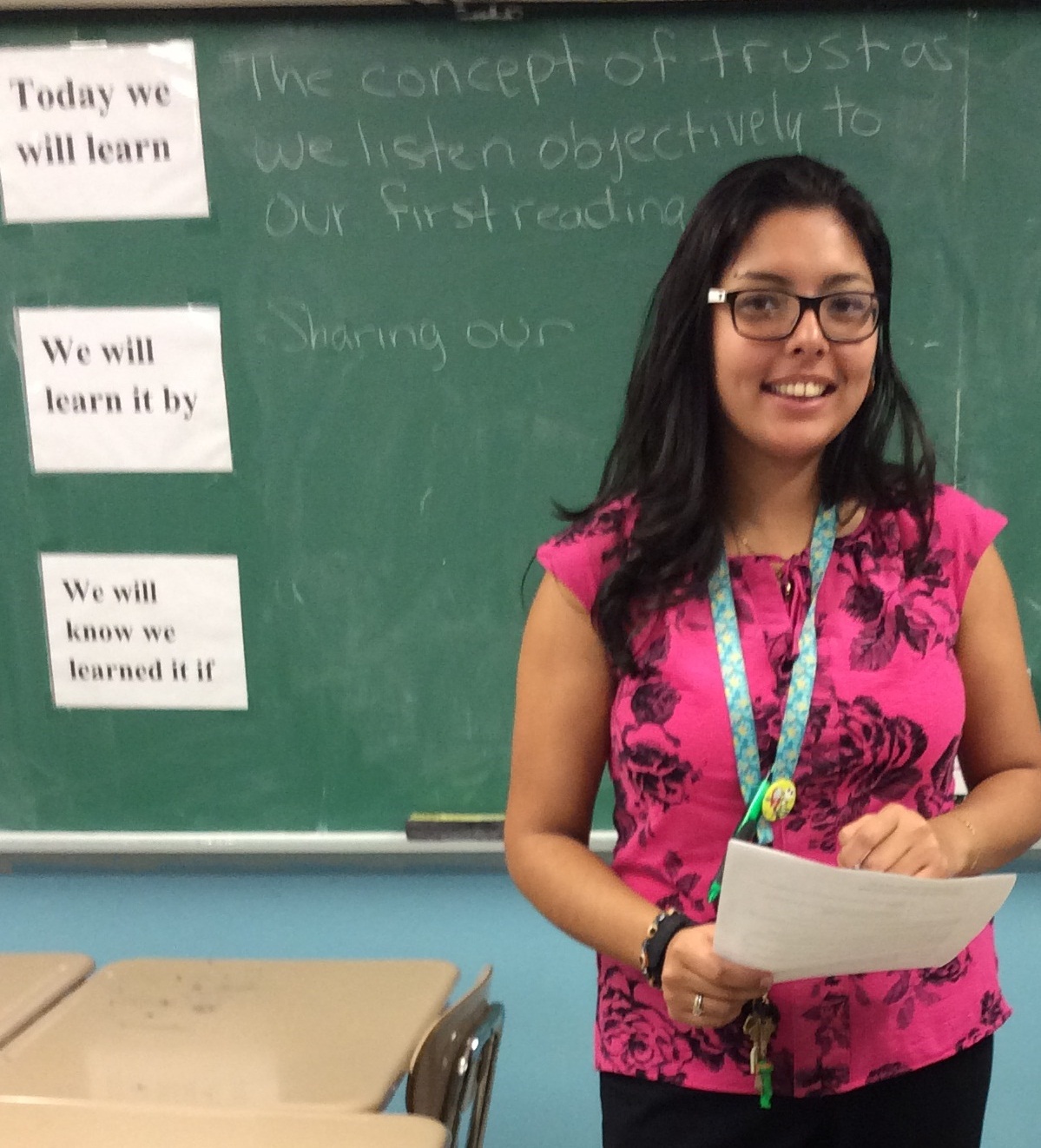 Name: Nicole Julie Gomez
ADL Internship: 2005
Profession: Nicole is currently a 7th grade Special Education Teacher at I.S. 219 New Venture Community School The STEAM Academy
How did you get involved in ADL? My high school Peace and Diversity Academy was founded by the ADL. Since the beginning of my freshman year my school received Peer Training workshops. When I was approached by the facilitator about becoming a Peer Trainer, I eagerly accepted and began facilitating Peer Training Activities in my class. Once I learned about the internship program, I immediately applied and was granted the privilege of becoming one of the fifteen students in New York City to be chosen for the 2005 internship program. Once the summer internship came to an end I remained involved in the Peer Training Program at my school and attended the trip to Washington D.C. the following November where we visited the Holocaust Museum and met other students from all over the United States who participated in either internships or the Peer Training Programs at their schools. I remained in contact with the ADL via the annual Brookville retreat and in 2008 I was invited to attend the 10th anniversary of the European Peer Training Program in the Netherlands. This was such an amazing experience as I was able to fully realize the impact that the Peer Training Program has made on the world through my interactions with other Peer Trainers who resided in different countries.
What does ADL mean to you? The ADL holds a variety of meanings to me. It has opened my mind and allowed me to see that although cultures and values held by people may differ, all people deserve respect, compassion, and understanding. As a result the experiences that I've had while meeting new people have been both educational and inspiring. During the Peer Training Program as well as my summer internship, the ADL has provided me with a place to learn, grow, and build friendships during my high school years allowing me to become the loving and empathetic young woman that I am today.
As a leader in the ADL community, how would you advise others to have a local impact in the fight against hate? In order for positive change to occur a person must first begin by reflecting on themselves and identifying the changes they would like to make within themselves. As the daughter of a Private Sanitation Worker and a Family Paraprofessional I have always had the desire to help others. As I grew I realized that in order to effectively make a positive impact in another person's life, I would first have to understand the person's situation and goals free of bias or judgement. It was through my experience as a social worker that I found the motivation I needed to make my true dream of becoming a teacher a reality. In my classroom I show my students that in order to grow and become successful they must open their minds to unfamiliar cultures or ideas instead of shying away or making fun of concepts that they do not understand. It was during my summer as an ADL intern where my life was impacted in such a positive way that ten years later I still make it a point to attend the yearly retreats to ensure that the incoming interns make the most out of every minute of their internship as I still reflect on my days as an intern and remember that one person can indeed make a difference.