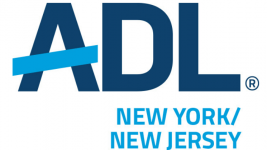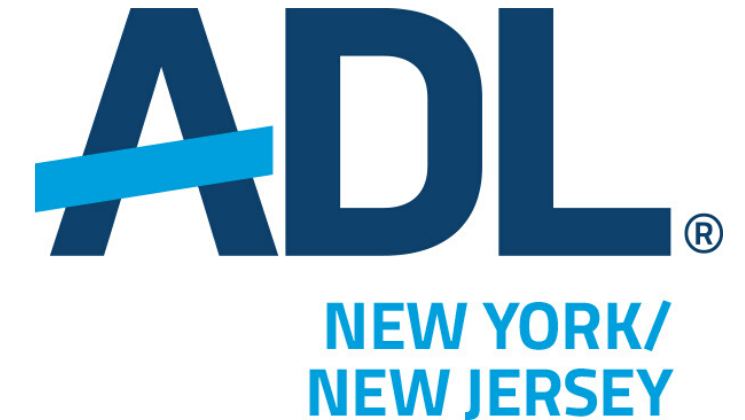 FOR IMMEDIATE RELEASE  
Contact: Lindsey Sokol (646) 599-3827 
Thousands to Join ADL's National "Walk Against Hate" on Sunday, Oct. 10
New York region mobilizes against antisemitism, bias and bullying. 
New York, NY, October 5, 2021 … Thousands of individuals from all walks of life will join together in communities across the country, both in-person and virtually, with an aim to "Fight Hate for Good" in ADL's (the Anti-Defamation League's) Walk Against Hate. 
Scheduled to take place on Sunday, October 10 in communities across the country, the annual event brings together families, friends, colleagues, teammates, community groups, students, educators and more to speak out and mobilize against bias and bigotry of all kinds.   
"We are thrilled to be hosting this year's virtual Walk Against Hate," said ADL New York/New Jersey Regional Director Scott Richman. "Building on 2020's success, we are excited to host another virtual event in New York and New Jersey. Our communities will come together and demonstrate their commitment to fighting hate." 
"It's not just a walk – it's an opportunity to move as an individual, family or community toward a future without antisemitism, racism and all forms of bigotry," said Jonathan Greenblatt, ADL CEO and National Director. "This year, we are on the move again, celebrating the 11th anniversary of the Walk's inception in Philadelphia and proudly celebrating our second year as an expanded national event." 
The first ADL Walk Against Hate was held 10 years ago in Philadelphia, drawing 900 participants from all walks of life who came together in a show of solidarity against antisemitism, bias, bullying and all forms of hate. 
Since that first gathering in the spring of 2011, ADL's Walk Against Hate has grown in size and reach, uniting communities in Philadelphia, Las Vegas, Dallas and San Diego and elsewhere. In 2020, ADL's Walk Against Hate became a national event with a virtual Walk engaging more than 5,000 fundraisers and reaching more than 100,000 participants. 
This year, in addition to the ADL National Virtual Walk for all, in-person local events are scheduled to take place in Connecticut, Florida, Michigan and Nevada. 
Individuals from all walks of life are invited to participate in various ways, and may choose to: 
Walk in-person at a regional or community Walk.

 

Join a regional or community Walk but choose to walk virtually.

 

Walk independently as a national ADL Walk participant.

 

Get your community moving by organizing their own in-person gathering locally.

 

Set up a team and invite family, friends, and community members to join.

Share your journey on social media with #WalkAgainstHate.
All proceeds from the Walk benefit ADL's award-winning anti-bias education programs. For more information or to register, visit  https://www.walkagainsthate.org/ 
ADL is a leading anti-hate organization. Founded in 1913 in response to an escalating climate of antisemitism and bigotry, its timeless mission is to protect the Jewish people and to secure justice and fair treatment for all. Today, ADL continues to fight all forms of hate with the same vigor and passion. ADL is the first call when acts of antisemitism occur. A global leader in exposing extremism, delivering anti-bias education and fighting hate online, ADL's ultimate goal is a world in which no group or individual suffers from bias, discrimination or hate. More at www.adl.org. 
# # #