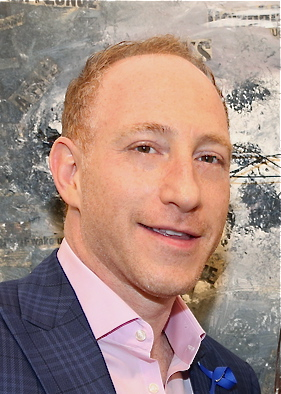 Steven Cole, founding member of the New York Region's Next Generation Philanthropy (NGP), will serve as the inaugural honoree for the 7th annual Imagine Gala on November 6th. Imagine is the NGP capstone event of the Centennial, celebrating ADL's 100 years of impact towards its mission of making a world without hate a reality.
Steven serves as the Director of Legal Solutions for Pangea3. As Co-Chair of Imagine in 2008, Steven led a team that raised over $90,000 for ADL. He was a member of the New York Regional Board and served on the inaugural ArtWorks ADL: Justice, Advocacy & Art ™ host committee.
Founded in 2007, the Imagine Gala has brought together over 1,600 emerging leaders and professionals and raised over $300,000 to support ADL's work in New York State. The Centennial Gala, which will be held at one of New York City's premier venues, Finale, is Co-Chaired by Amanda Berman and Jared Boschan. The evening will recognize Steven's contributions to ADL and feature music by DJ Danga and a live performance from electric violinist Sarah Charness.
Steven represents the passion, commitment and dedication to ADL's mission in New York. "I'm thrilled to be honored by an organization that worked tirelessly over the past 100 years protecting people, religious freedoms and democratic ideals," Steven said. "ADL's mission is, unfortunately, still very relevant to our times and I'm proud to be able to play a role in helping it continue its vital mission."
To join us in recognizing Steven and celebrating ADL, visit the Imagine Gala website at http://www.adl.org/imaginegala.