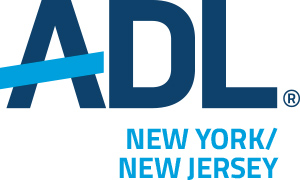 New York, NY, April 1, 2019…The ADL (Anti-Defamation League) expressed deep concern today over rising tensions within New York State in connection with the recent measles outbreak.
A recent New York Times article highlights the rising community tensions stemming from this recent outbreak in New York. News reports unfairly singling out the Orthodox Jewish community as the sole responsible population, however, ignore key factors, including the fact that those within the Ultra-Orthodox Community who do not vaccinate their children often do so for many of the same reasons as non-religious people.
"Our communities must remain united in responding to this very serious health crisis in our state," said Evan Bernstein, ADL NY/NJ Regional Director. "Laying blame on an entire religious group as the sole cause of this outbreak is unfair and wrong, and we urge sensitivity when discussing these issues, which clearly have a profound impact on our communities at large."
ADL is a leading anti-hate organization. Founded in 1913 in response to an escalating climate of anti-Semitism and bigotry, its timeless mission is to protect the Jewish people and to secure justice and fair treatment for all. Today, ADL continues to fight all forms of hate with the same vigor and passion. ADL is the first call when acts of anti-Semitism occur. A global leader in exposing extremism, delivering anti-bias education and fighting hate online, ADL's ultimate goal is a world in which no group or individual suffers from bias, discrimination or hate. More at www.adl.org.