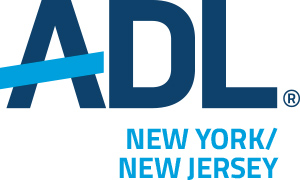 New York, NY, May 6, 2019…The ADL (Anti-Defamation League) announced today that it is offering a reward of up to $5,000 for information leading to the arrest and conviction of the individualor individuals responsible for the alleged assault of a Jewish man in Williamsburg, Brooklyn on Saturday afternoon.
According to police and other reports, the incident involved a group of men who yelled racial slurs at the victim and then one of the assailants punched the victim in the face.
"We are alarmed and deeply concerned that yet another violent anti-Semitic incident has occurred in Brooklyn, said Evan R. Bernstein, ADL NY/NJ Regional Director. "This is unacceptable, and the hate must stop. The fact that this alleged attack took place during the Sabbath makes it even more egregious. We will continue to work together with all New Yorkers to stem the tide of anti-Semitic violence and hope that this reward facilitates the swift apprehension of those responsible for this attack. We thank the NYPD Hate Crimes Task Force for investigating."
Anyone with information about this incident is encouraged to call NYPD Crime Stoppers Hotline at 1-800-577-TIPS.
ADL is a leading anti-hate organization. Founded in 1913 in response to an escalating climate of anti-Semitism and bigotry, its timeless mission is to protect the Jewish people and to secure justice and fair treatment for all. Today, ADL continues to fight all forms of hate with the same vigor and passion. ADL is the first call when acts of anti-Semitism occur. A global leader in exposing extremism, delivering anti-bias education and fighting hate online, ADL's ultimate goal is a world in which no group or individual suffers from bias, discrimination or hate. More at www.adl.org.