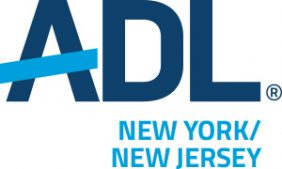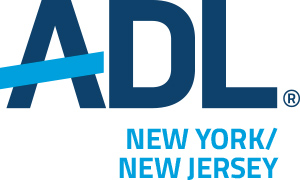 ADL (Anti-Defamation League) New York / New Jersey Regional Director Evan Bernstein issued the following statement:
"Last Tuesday, two heavily armed individuals brutally murdered three innocent civilians and a Jersey City Police detective in an act of hatred and domestic terrorism that appears to have been fueled by anti-Semitic and anti-law enforcement beliefs.
It is therefore with utter disbelief and much concern that we are compelled today, only one week after this attack, to respond to the anti-Semitic, inflammatory and deeply hurtful comments made by Jersey City Board of Education Trustee Joan Terrell-Paige in the aftermath of this tragedy.
The Anti-Defamation League wholeheartedly rejects and condemns Ms. Terrell-Paige's comments in the strongest possible terms.  We also believe that her lack of remorse or self-reflection following this incident has rendered her unfit to continue to serve on the Board of Education—a body entrusted with modeling our shared values of diversity, tolerance, and inclusion for students in our local Jersey City public schools.
First and foremost, by insinuating that Jewish "brutes" have taken Jersey City, waving "bags of money" to force people out of their homes, Ms. Terrell-Paige has invoked deeply painful anti-Semitic stereotypes related to wealth, greed, and control.  She has also drawn gross generalizations about the Jewish community based on the actions of a few.  As we all know, landlords who harm others, and people who commit crimes, do not do so because of their "Jewishness," or because they adhere to the tenants of any other faith.  Acknowledging this basic principle—and therefore rejecting dangerous tropes and stereotypes—is something we all must model for our young people.  Unfortunately, Ms. Terrell-Paige has failed to live up to this standard.
In addition to invoking anti-Semitism, however, Ms. Terrell-Paige has also brazenly suggested that the victims of last Tuesday's shooting were somehow responsible for being targeted, and that the attack was therefore somehow justified.  It is hard to understate how reprehensible, and how harmful, this is to a community still reeling from the attack.  There is absolutely no excuse for domestic terrorism, ever, and this is a message that we would expect every Jersey City School Board Member to make abundantly clear to our young people.
Here in Jersey City, we must stand united, regardless of our backgrounds, in the face of last week's horrific attack, and we must be able to discuss social justice and fair housing issues without fanning the flames of bigotry and intolerance or attempting to justify a mass shooting.
We know that the Jersey City community is much stronger than those forces seeking to divide us during this incredibly painful and challenging moment.  Now is the time for all of us to work together to build a more tolerant and just society where we all feel safe, included, and have equal opportunity to thrive."
ADL is a leading anti-hate organization. Founded in 1913 in response to an escalating climate of anti-Semitism and bigotry, its timeless mission is to protect the Jewish people and to secure justice and fair treatment for all. Today, ADL continues to fight all forms of hate with the same vigor and passion. ADL is the first call when acts of anti-Semitism occur. A global leader in exposing extremism, delivering anti-bias education and fighting hate online, ADL's ultimate goal is a world in which no group or individual suffers from bias, discrimination or hate.