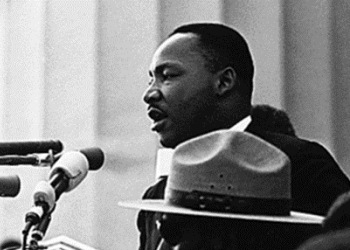 On August 28, 1963 Martin Luther King Jr. stood in front of the Lincoln Memorial and delivered what would become one of the most influential speeches in history, proclaiming to the world, "I have a dream."
Dr. King challenged America to imagine a day when "all of God's children, black men and white men, Jews and Gentiles, Protestants and Catholics, will be able to join hands and sing in the words of the old Negro spiritual, 'Free at last! Free at last! Thank God Almighty, we are free at last!'" The March on Washington, electrified by Dr. King's speech, helped bring an end to Jim Crow laws, pass the Voting Rights Act of 1965 and open the modern civil rights era.
As ADL marks the 50th anniversary of the March on Washington, which we vigorously supported, and reflects on Dr. King's powerful words, we encourage educators throughout New York State to examine the words of Dr. King with their students through ADL's A WORLD OF DIFFERENCE Institute Curriculum Connection From I Have a Dream to United We Dream: 50 Years Later, How Far Have We Come? (PDF).
For more resources, please visit our online curriculum resource catalog.