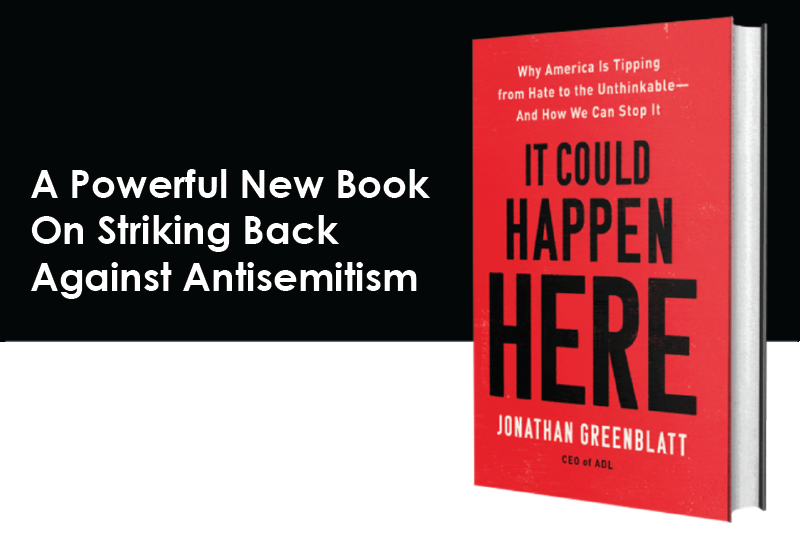 As CEO of ADL (the Anti-Defamation League), Jonathan Greenblatt has made it his personal mission to demonstrate how antisemitism, racism, and other insidious forms of intolerance can destroy a society. It Could Happen Here offers a bracing primer on how we—as individuals, as organizations, and as a society—can strike back against antisemitism and hate. Just because it could happen here, he shows, does not mean that the unthinkable is inevitable.
To learn more about upcoming book events, discussion guides and testimonials, visit www.itcouldhappenherebook.org/.
---
JONATHAN GREENBLATT is the CEO of ADL (the Anti-Defamation League), the world's leading anti-hate organization with a distinguished record of fighting antisemitism and advocating for just and fair treatment to all. Jonathan joined ADL in 2015 after serving in the White House as special assistant to President Obama and director of the Office of Social Innovation and Civic Participation. He joined the government after a distinguished career in business as a successful social entrepreneur and corporate executive: he cofounded Ethos Brands, the company that launched Ethos Water (acquired by Starbucks, 2005), founded All for Good (acquired by Points of Light, 2011), and served as a senior executive at realtor.com (acquired by News Corp, 2014).