Audit of Antisemitic Incidents: Year in Review 2020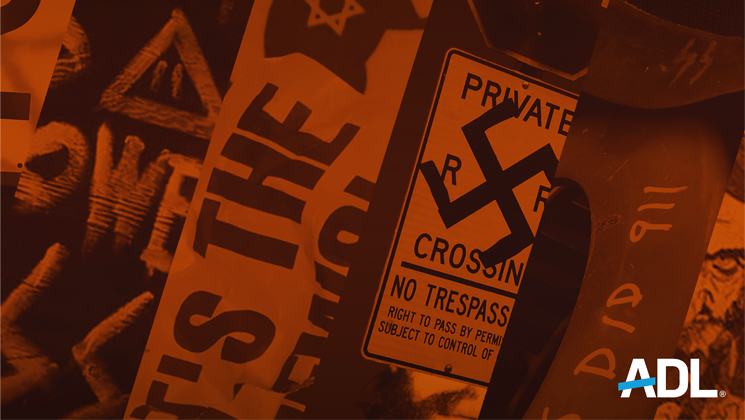 Each year, ADL's Center on Extremism tracks incidents of antisemitic harassment, vandalism, and assault in the United States. Since 1979, we have published this information in an annual Audit of Antisemitic Incidents. In 2020, ADL recorded 2,024 antisemitic incidents in the United States. While antisemitic incidents declined by 4 percent after hitting an all-time high in 2019.
Incidents remained at historically high levels amid the COVID-19 pandemic. As lockdowns related to the pandemic began in March, incidents in schools and on college campuses decreased as learning moved online. "Zoombombing"—the intentional disruption of live videoconferences—rose significantly in 2020.  ADL recorded 196 incidents of antisemitic videoconferencing attacks last year, of which 114 targeted Jewish institutions such as schools and synagogues.
2020 NEW YORK ANTISEMITIC INCIDENTS
ADL documented 336 antisemitic incidents across New York State. Though certain categories of reported antisemitic incidents declined – antisemitic assaults, for example, decreased 66% in 2020 – there was a sharp increase in documented incidents directed against Jewish institutions, up 76%, from 25 incidents in 2019 to 44 in 2020. New York State's total number of antisemitic incidents in 2020 represents a 22% decrease in the state's average number of incidents recorded over the last 11 years.
2020 NEW JERSEY ANTISEMITIC INCIDENTS
ADL documented a total of 295 antisemitic incidents across New Jersey, a 14%decrease relative to the 345 incidents recorded in 2019.
However, during the first quarter of 2020, just prior to and at the beginning of the COVID-19 pandemic, ADL recorded 96 antisemitic incidents – an 85% increase relative to the 52 reported incidents documented during the first quarter of 2019. After public health social distancing directives were instituted, antisemitic incidents each quarter dropped by an average of 33% relative to 2019 numbers.
---
Read and learn more from our Regional press release about ADL's Center on Extremism's findings on antisemitic incidents:
"ADL: NY Leads the Nation in Reported Incidents of Hate Against Jews Despite Slight Statewide Decrease in 2020"
"ADL: Reported Antisemitic Incidents Still at Historic Highs in New Jersey Despite 14% Decrease in 2020"
To read the full national report visit: https://www.adl.org/2020-audit-h 
ADL encourages all members of the public to report incidents of antisemitism to local law enforcement and directly to ADL here: www.adl.org/reportincident.