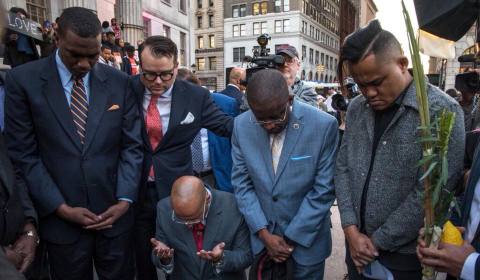 On Tuesday, October 3rd, ADL New York Regional Evan Bernstein stood alongside faith and community leaders on the steps of Brooklyn Borough Hall to honor the lives lost in Las Vegas and address gun violence in the United States.
During his remarks, Bernstein stated:
"To address gun violence there is a need for sustained, coordinated, and collaborative effort involving citizens, school officials, religious leaders, elected officials, and law enforcement. That is why we are proud to work with the Department of Education, NYPD and elected officials to promote safer communities and promote education for our youth.