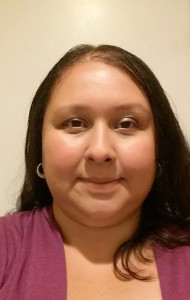 Name: RoseAnn Zapata-Lowe
ADL Internship: 1994 & 1995
Profession: Mental Health Services- Program Director at Institute for Community Living
How did you get involved in ADL?
I first became involved at ADL when I was in high school. I attended East New York Transit Tech and became a diversity trainer through the train the trainer program. In 1994 and 1995 I was selected to be an intern at the ADL.
What does ADL mean to you?
ADL means a great deal to me. It was my first exposure to working in an office environment. It was also so much more than learning a task. The folks that worked with the interns really committed to teaching us about the ADL, offering support with school, career interest and just helping us grow as young teens. Through my internships and time with the ADL I have developed friendships and professional relationships that have lasted years.
In 2001 I was also selected to participate in the March of Remembrance and Hope. I was inspired, moved and amazed at the work done by the ADL and the number of people who are touched by this work.
As a leader in the ADL community, how would you advise others to have a local impact in the fight against hate?
I would advise others that the work against hate must start close to one's life. Sometimes we look at the big things that people are doing and think, well I can't change that, what kind of impact can I really make? And the truth is that if we all do small things collectively, they make big impacts. You never know how that one thing will change a person's world. Work against hate is everyone's work and we must not be scared to take steps to do this.