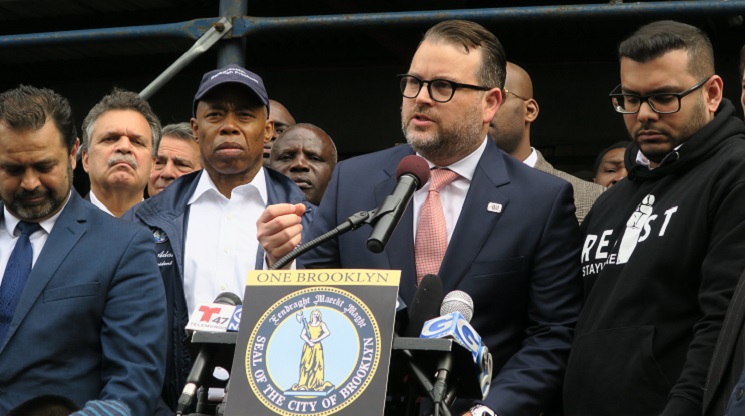 The world mourned with Christchurch after the March 15th mass shooting at two New Zealand mosques ended the lives of 50 worshippers. Immediately after the shooting, our Regional Director Evan Bernstein joined community and faith leaders at Makki Masjid Muslim Community Center to pay respect to shooting victims. Evan called for unity, saying "they are expecting us to break and to stop speaking out…but that is something we cannot do."
One week after the shooting, ADL regional and national staff gathered at the Islamic Center at NYU in a show of solidarity with our Muslim community partners. Over 200 people from Muslim, Jewish, Christian and non-secular organizations joined in "Rings of Peace" to decry this and all acts of hatred.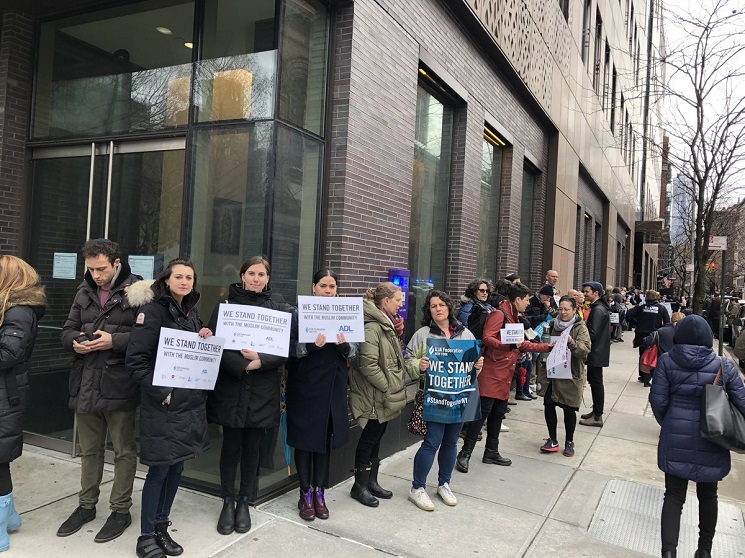 Executive Director if ICNYU and University Chaplain, Imam Khalid Latif offered his thanks to the crowd that lined Thompson and Washington Streets. Members from UJA Federation of NY, Catholic Charities from NY, JCRC of NY joined the ADL and others in greeting congregants as they entered the Islamic Center for Jummah prayers.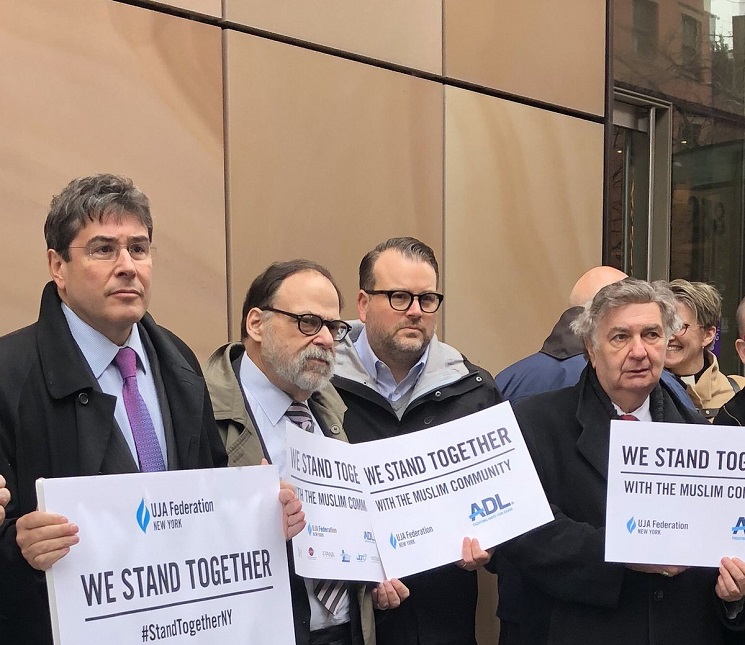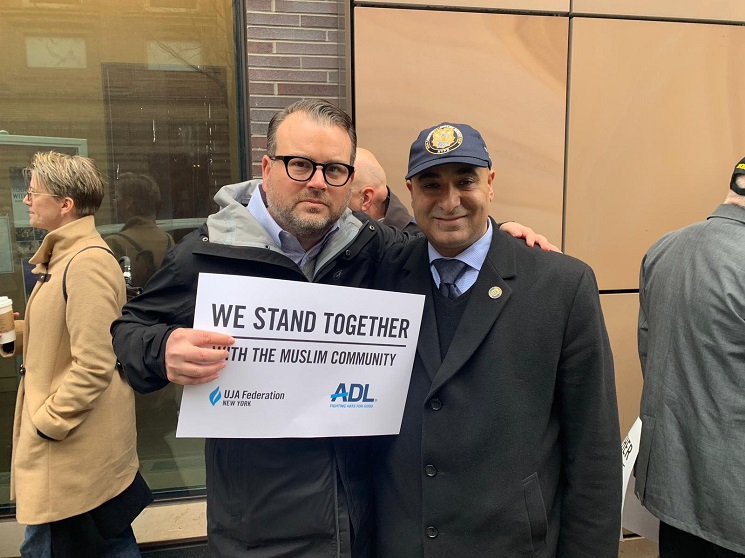 Evan Bernstein said he was "honored today, and every day, to stand together with our Muslim community partners at the NYU Islamic Center to declare that New York is #NoPlaceForHate"