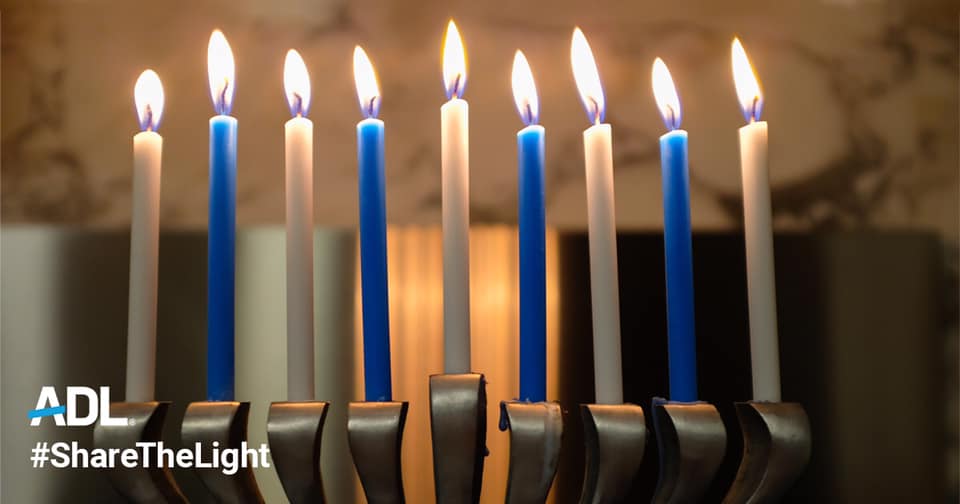 Stand up against hate: #ShareTheLight
At Hanukkah, we traditionally celebrate light. This year, we saw darkness after an attack in Monsey, NY at the home of a rabbi. Jews everywhere should be safe from violence. There have been a surge of anti-Semitic attacks in the New York and New Jersey area and ADL calls for increased protection for the Jewish community. #ShareTheLight and join ADL in supporting the victims as we light the Hanukkah candles.
When you light a Hanukkah menorah tonight, share it. Make your light visible in your window. Take a photo and post it on social media (you can find our social media channels below). Or share this post to eight friends — one for each night of Hanukkah — using #ShareTheLight and remind them that together, we can show those who seek to attack and to intimidate us that we will not be silenced and we will not be deterred.