Securing a Free and Fair Election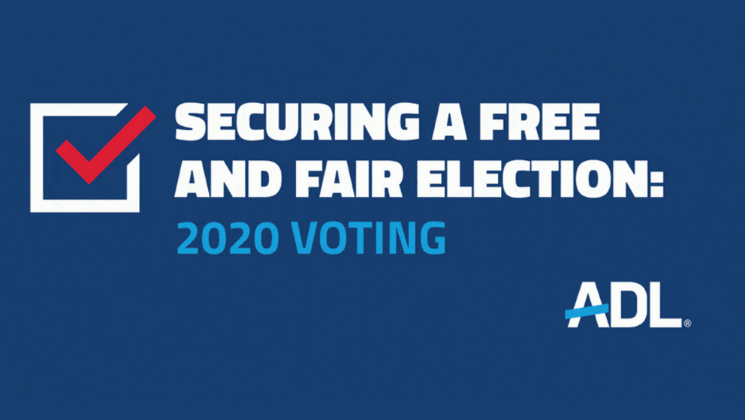 The integrity of our election is vital to securing just and fair treatment for all, which is why voter education and engagement, countering extremism and reporting on how it may impact the election, and speaking out against campaign-related appeals to bigotry and hate are ADL priorities. It will take the concerted effort of many individuals, communities, organizations, and government officials at every level to ensure a safe and fair election this year.
Learn more by clicking here.
REPORT A BIAS INCIDENT
Should you experience or witness an incident of prejudice or hate, please report it to ADL.
*For any incident specifically related to exercising the right to vote, especially on Election Day, call 1-866-OUR-VOTE.
AT THE EXTREMES
In the weeks leading up to the 2020 presidential election, ADL is releasing a series of news briefs regarding the role extremism plays in our current political environment.
VOTING RIGHTS RESOURCES
Looking for more information to prepare for casting your ballot? Want to find ways to volunteer on election day? Find all that and more in these resources.
ADL-NUL PARTNERSHIP AND VOTING ENGAGEMENT
ADL launched a partnership with the National Urban League, kicking off with a pilot initiative, "Our Time, Our Vote" in Philadelphia to promote voter outreach and education.
SOCIAL MEDIA TOOLKIT
Share voting resources as we look to secure a free and fair election.
ELECTION SECURITY
Here are seven actions policymakers need to take now to advance election security.