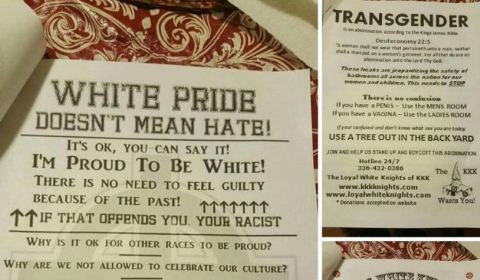 The Anti-Defamation League said last week it was "troubled" by the fliers that the white supremacist group Ku Klux Klan has been circulating since the end of last month in communities in upstate New York as well as Long Island and the Hamptons.
However, according to the ADL, while the fliers serve as "a stark reminder that they still actively seek to disseminate their vile messages", KKK groups are generally in decline across the country.
"While it may be quite concerning to come across such a flier in one's own neighborhood, the reality is that few longstanding groups still exist,"  ADL New York Regional Director Evan R. Bernstein said in a statement.
According to ADL's Center on Extremism, there are currently 30 active Klan groups in the US and approximately 3,000 Klan group members nationwide.