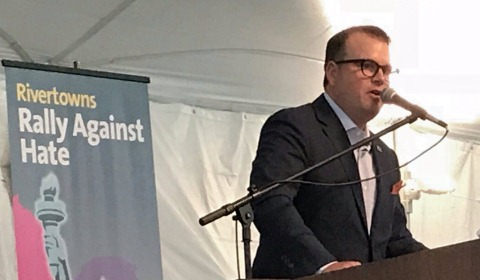 "Now is the time to build bridges and speak out," said ADL New York Regional Director Evan Bernstein to an audience of over 300 at Sunday's Rivertowns Rally Against Hate.
"We must protect our children and educate them that bias is not acceptable now or ever…hate incidents must not become normalized."
ADL New York thanks Woodlands Community Temple and the Rivertown communities for standing together against the spread of hate.
To watch News12 coverage of the rally, click here.