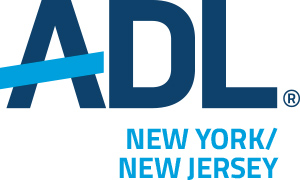 New York, NY, April 17, 2019…The ADL (Anti-Defamation League) expressed deep concern today after learning of yet another swastika incident at a middle school in Summit, New Jersey, following five prior incidents over the past several months. These incidents are a sad reminder of an observable trend that the ADL has been tracking in New Jersey over the past two quarters.
"This hateful symbol has no place in our schools or in our communities, said Evan R. Bernstein, ADL NY/NJ Regional Director. "We must continue to speak out and condemn this behavior, and we must remain steadfast in our commitment to educating young people about the atrocities of anti-Semitism and all forms of hate. To do otherwise would be contrary to everything that we stand for here in New Jersey."
ADL is a leading anti-hate organization. Founded in 1913 in response to an escalating climate of anti-Semitism and bigotry, its timeless mission is to protect the Jewish people and to secure justice and fair treatment for all. Today, ADL continues to fight all forms of hate with the same vigor and passion. ADL is the first call when acts of anti-Semitism occur. A global leader in exposing extremism, delivering anti-bias education and fighting hate online, ADL's ultimate goal is a world in which no group or individual suffers from bias, discrimination or hate. More at www.adl.org.