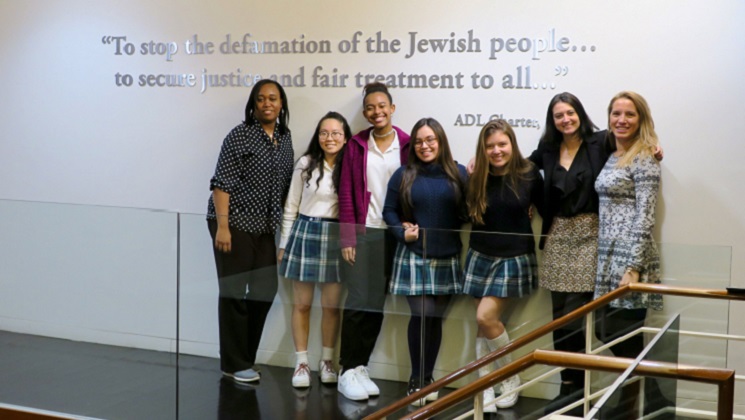 Tenth grade students from Marymount School of New York visited the ADL New York/New Jersey office this week to learn more the our work and how they can directly support our programs in the region.
The program that brought this group of bright students to our office is called the Marymount Philanthropy and Community Transformation Program, or M-PACT. The M-PACT program is a formal class project in which students choose a local non-profit organization and conduct extensive research on its history, mission, programming, and finances. Teams create a multimedia presentation designed to rally support for their chosen organization and the top four teams are selected to pitch their non-profit in person to the Bank of NY Mellon Wealth Management. The winning organizations are awarded funding for their programs.
"The M-PACT program has a long history, we wanted to choose an organization that directly impacts our generation. The team felt compelled to choose ADL for its mission and values relating to hate crime prevention," one of the students named Camilla explained.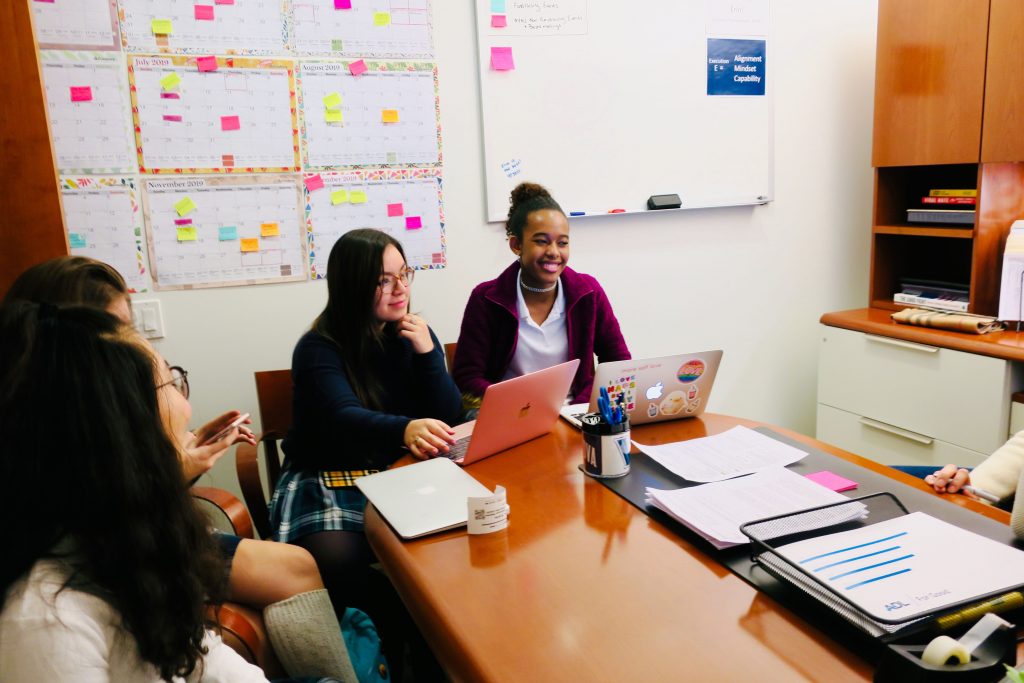 At 17, these inspiring students have already committed to careers helping people. Waverly, Camila and Sophia are interested in international affairs and psychology, while Andrea would like to bring her passion for service into the medical field. We are honored that group of students who are looking to impact their community chose ADL as their partner and organization to support.