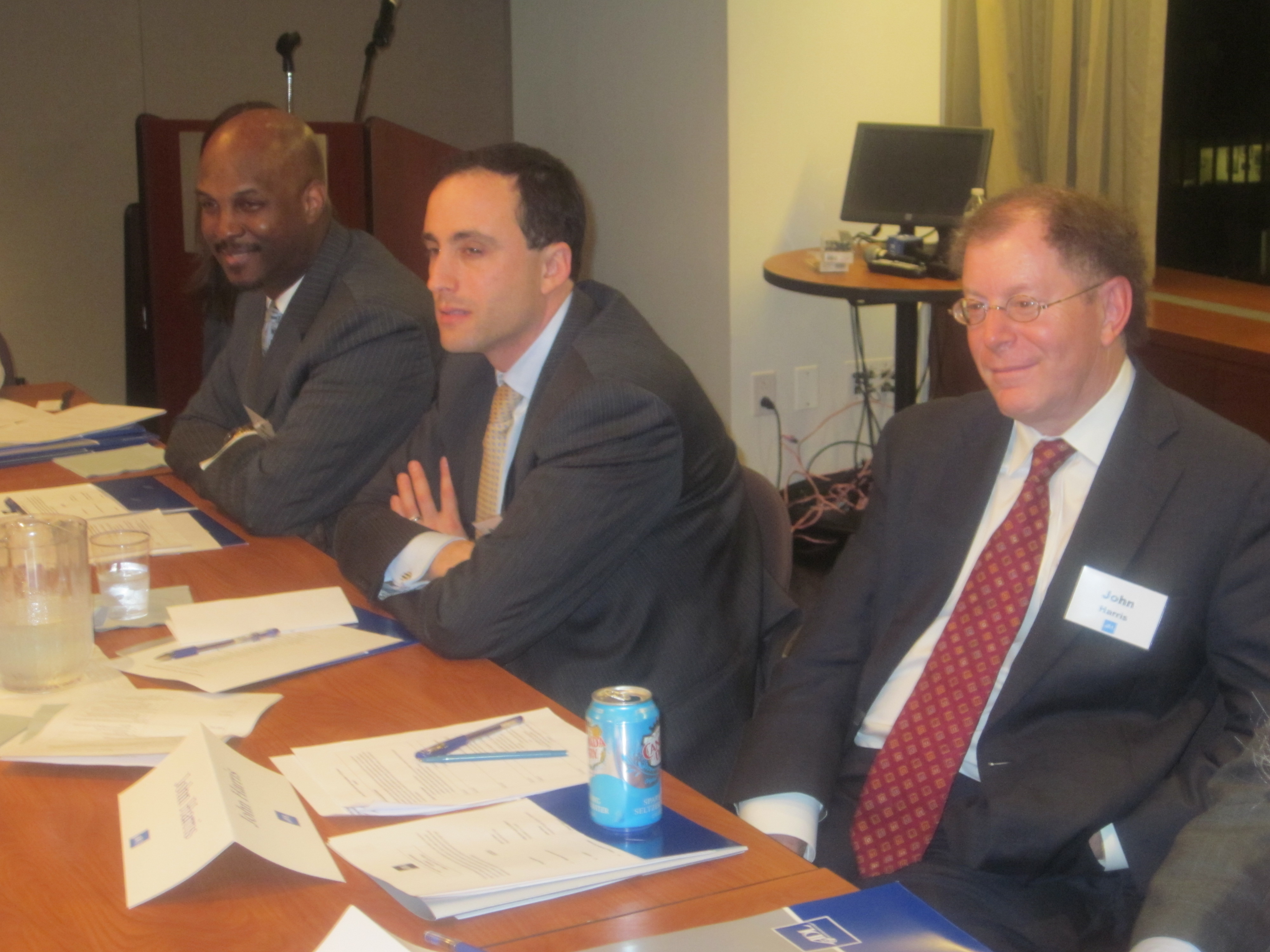 Latino-Jewish Roundtable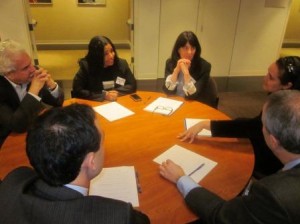 The ADL Latino-Jewish Roundtable was formed to address both elements of our Latino programming goals: by bringing leadership of the communities together, it aims to encourage understanding and decrease bias, while also forming a powerful coalition that can work together on common issues and ADL priority items such as immigration reform and general anti-bias work in the greater community. Comprised of ADL lay-leaders, Latino community leaders, and active members of the Latino, Jewish, and Latino-Jewish communities, the group's mission statement reads:
The Roundtable will work to bring together Latino and Jewish leaders from a wide variety of networks in New York to discuss important issues facing both communities. It aims to foster a discussion forum for Latino and Jewish populations to create and advance partnerships and address issues of mutual concern. These connections will act as an important means with which to fight hate, discrimination and intolerance, locally and globally.
Roundtable members include leadership of major Latino advocacy groups as well as individuals active in their communities on a grassroots level. At each meeting and between meetings through a mailing listserv, members have the opportunity to share updates about their work and organizations, providing them with a valuable reason to remain consistently engaged. Members are also offered the opportunity to present and hear in-depth backgrounders on issues of common importance at meetings; past topics have ranged from anti-immigrant extremism in the US to the state of anti-Semitism in Latin America.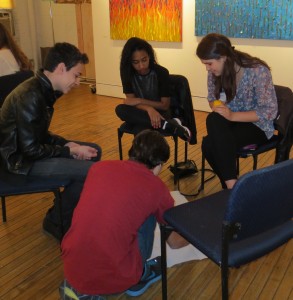 Latino-Jewish Youth Ambassadors
A project of the ADL New York Latino-Jewish Roundtable, the Latino-Jewish Youth Ambassadors program is aimed at bringing the next generation of New York Latinos and Jews together, creating a community of respect, understanding, and alliances among Latino and Jewish high school students.
The mission of the Latino-Jewish Youth Ambassadors is as follows:
Latino-Jewish Youth Ambassadors is a new leadership program designed to encourage interaction, cooperation, and understanding between the next generations of Latinos and Jews in New York. Participants are expected to come with open minds and leave with the ability to take initiative in building cross cultural bridges necessary in today's global and diverse society.
¡Celebraté!

¡Celebraté! is an initiative first developed by the New Mexico office of the Anti-Defamation League designed to discuss and celebrate the common ties and shared histories of the Jewish people and Spanish speaking countries through lectures, cultural events and community partnerships.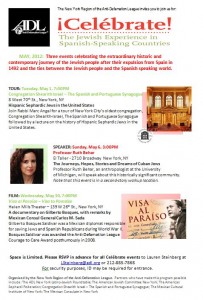 Past events have included :
–          A lecture by Professor Ruth Behar on the Jews of Cuba
–          Screening of the film Visa al Paraiso in cooperation with the Mexican Consulate
–          A tour of the Spanish and Portugeuse Synagogue–Shearith Israel
–          A book signing by journalist and author Enrique Cymerman
–          A performance of Sosua: Dare to Dance Together in cooperation with the Museum of Tolerance and the YM&YWHA of Washington Heights and Inwood
We look forward to continuing to celebrate this legacy and heritage!