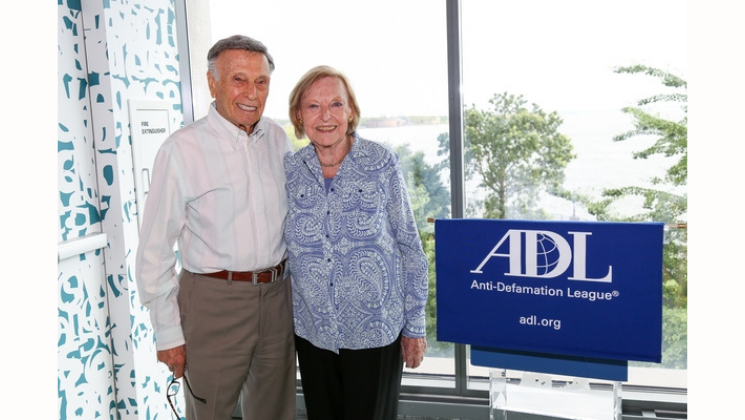 ADL New York/New Jersey mourns the passing of Jacques Wolf, who together with his late wife, Charlotte were committed to providing the tools and materials for educators to enhance their knowledge of the Holocaust and to learn strategies for providing accurate and authentic Holocaust education in the classroom.
The ADL, USC Shoah Foundation, and Yad Vashem created the Echoes and Reflections program to provide educators with a sound pedagogy and classroom-ready resources for teaching about the Holocaust. The conference provides a forum for participating educators to analyze and discuss the Echoes and Reflections lessons and resources.
Through their dedication, the annually held Charlotte and Jacques Wolf Educators' Conference on Echoes and Reflections continues to impact educators and students across the country.
If you would like to contribute to ADL's Echoes and Reflections work in memory of Jacques and Charlotte Wolf, please click here.