ADL Responds to Anti-Semitic Attack in Jersey City

Dear ADL Family,
We are heartbroken. I am devastated we have witnessed yet another deadly anti-Semitic attack – this time at a Kosher supermarket in Jersey City. Our community, the one I proudly serve as Regional Director, is mourning. Our heartfelt condolences and prayers are with the victims of the shooting, their families, our partners in law enforcement, and the Jewish communities of Jersey City and our larger New York/New Jersey Region.
Nothing could prepare me to see the bullet holes, broken glass, and ravaged Kosher supermarket. The scene was devastating. Our community is in need and we are resolved to do everything we can.
During my time on the ground, I offered my condolences and prayers to the first responders and victims' families. Yesterday, I spoke at the vigil at Temple Beth El in Jersey City to honor the victims and joined New Jersey Governor Phil Murphy at a prayer service at the Synagogue next to the Kosher supermarket. Words cannot describe how heartbreaking and difficult it was to attend the services of the victims.
Today, my team and I joined the press conference organized by the Attorney General of New Jersey Gurbir Grewal. He confirmed the deadly attack is being investigated as an anti-Semitic, anti-law-enforcement domestic terror incident.
Over the last year, the Jewish community has been repeatedly terrorized and devastated by anti-Semitic violence and hatred. But we will not allow this to become our new normal. We will not be defeated, we will not stand down and we will not be intimidated. ADL will continue to stand up and speak out every time anti-Semitism and bigotry rear their ugly heads, and we will hold our leaders accountable to do the same.
My team and I have been on the ground in Jersey City since Tuesday to offer our support to the community. We are in constant contact with our law enforcement partners including the New Jersey Office of Homeland Security and Preparedness, the Jersey City Police Department, the Office of the New Jersey Attorney General and the Office of New Jersey Governor Phil Murphy. We are grateful for their swift responses and ongoing efforts. We stand in solidarity with the community and will continue to assist law enforcement as needed.
We are grateful for the outpouring of support, both from the Jewish community and from other faith communities. Moments like this are a reminder of the important work ADL does to assist and support our communities 24/7.
Let this horrific tragedy serve as a catalyst for change, one that moves society to address this hate once and for all. We will never forget the innocent victims of this senseless act of violence, whose lives were ruthlessly taken in the name of hate and anti-Semitism. From Pittsburgh to Poway, and now to Jersey City, the disease that is anti-Semitism has clearly spread to epidemic proportions and we must stand united and say, "Enough is enough."
We will continue to inform you as we receive information. For real-time updates, please follow us on Twitter. Thank you for your ongoing support. Together, we will Fight Hate for Good.
Sincerely,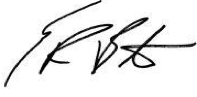 Evan R. Bernstein
ADL New York/New Jersey Regional Director