About
ADL in the City unites Manhattan residents who are dedicated to fulfilling ADL's mission: to stop the defamation of the Jewish people and secure justice and fair treatment to all.
ADL in the City Neighborhood Captains leads this effort and helps implement multiple programs and engagement events throughout the year. We have Neighborhood Captains on the Upper East Side, Upper West Side and Tribeca.
Programs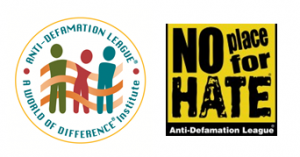 ADL is empowering middle school, high school, and college students to combat and respond to anti-Semitism and anti-Israel bias through our interactive Words to Action programs. Most recently, we facilitated Words to Action programs at Temple Shaarey Tefila, the Heschel School and Central Synagogue.
ADL's A WORLD OF DIFFERENCE® Institute is a leader in the development and delivery of anti-bias and anti-bullying training for pre-kindergarten through 12th grade students, educators and families. In addition, our No Place For Hate® initiative creates inclusive communities and empowers schools to challenge all forms of bigotry. Additionally, 6 schools and 2,507 Manhattan students participated in our No Place For Hate® initiative in 2015.
Are you affiliated with a school, synagogue or JCC in Manhattan that would welcome ADL's educational programming? Please let us know
Events
The ADL hosts a number of events throughout Manhattan, some in partnership with local institutions.
Upcoming Events
12/11/17 – Join us on Monday, December 11th at 7:00 PM for a special program at Stephen Wise Free Synagogue. ADL New York Regional Director Evan Bernstein will be joined by a panel of regional and national experts from ADL's campus affairs, interfaith affairs, and cyberhate response divisions discussing their work to combat all forms of hate through technology, innovation, programs, and partnerships.RSVP here. 
Past Events
3/8 – Cocktails & Conversation with ADL: The Road Ahead – Issues on the 2016 Campaign Trail and in the Political Landscape

Get Involved
ADL in the City empowers supporters in Manhattan to serve as ambassadors for the ADL through meaningful education and service opportunities, relationship-building with community leaders, and programmatic expansion throughout the borough; in addition to contributing to the advancement of ADL's mission through philanthropic leadership.
We are seeking committed individuals passionate about our mission to contribute to our work in Manhattan, particularly the Upper East Side, Upper West Side or Tribeca.